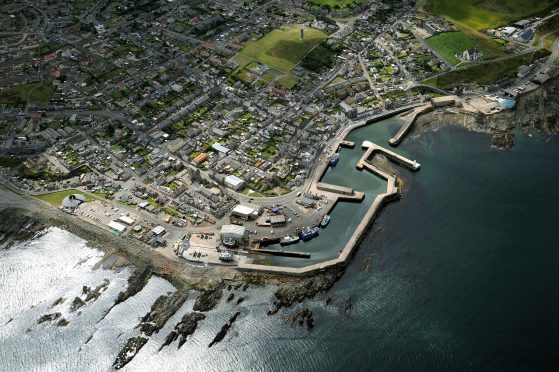 Aberdeenshire Council has been forced to halt "ludicrous" plans to scrap night watchmen from a north-east port.
The night watchmen rota had been expected to be dropped from Macduff Harbour next month as part of the local authority's "review" of the port.
But following opposition from local skippers, the harbour's advisory board and the Scottish White Fish Association the council has been compelled into a rethink.
Councillors on the authority's infrastructure committee will now review the proposals on June 1.
Stephen Archer, director of infrastructure at Aberdeenshire Council, said: "Following discussions with local councillors it has been agreed that a report will be brought before the next meeting of the Infrastructure Services Committee for consideration on June 1.
"This will provide the opportunity for councillors to consider the review process and provide comments, although members will not be making a decision on the implementation of the review recommendations."
The authority had previously argued in favour of the move because Macduff Harbour had become less commercially active in recent years.
The job could have been replaced with CCTV cameras.
Branding the plan as "ludicrous", Macduff councillor Hamish Partridge yesterday challenged the council's position again.
"Not once did anyone discuss this with me as a local councillor," he said.
"Maybe if [Aberdeenshire Council] started to follow proper procedure we would not be in the mess we are in regarding the ridiculous move to take away such a vital service for the safe running of the harbour.
"I fail to even see how this move can even be legal under our duty of care."
Colleague Mark Findlater added: "It's a step in the right direction that the review has been suspended.
"Whoever the councillors are on June 1 will now have a report put in front of them so they can be made aware of the ramifications of the removal of the night watchmen service."
Local man John Clark, skipper of the Reliance II, has been credited with "championing" the cause to save the watchmen's jobs.
He last week challenged council bosses to a trip out on his trawler to experience what life would be like without the watchmen present.