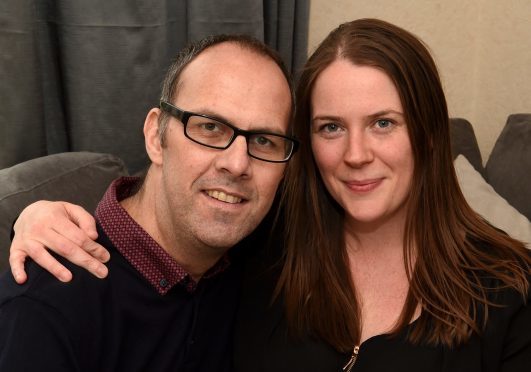 During his gruelling fight with cancer Aaron Wilson has drawn inspiration from his wife Kelly and daughter Lily.
Now being part of the first ever Brave catwalk show has given him another reason to keep fighting.
Mr Wilson has been battling colo-rectal cancer since November 2014.
Since the diagnosis the 42 year old has had around 2500 hours of chemotherapy, two major operations and radiotherapy.
His fight with disease has also led to the former postman having to take medical retirement because he has not been physically able to work.
Mr Wilson was diagnosed when his daughter Lily was less then a year old but since then she and wife Kelly have been a constant source of inspiration.
He said: "Cancer is extremely tough and you have extremely low moments and terrible black moments.
"I was medically retired when I was 41 because I was off work long term because I was going back and forth to the hospital.
"I was completely fatigued, I physically struggled to move from living room to bedroom let alone go to my work.
"My wife has been incredible, my daughter has been my pure inspiration.
"Every day that I see my daughter it just makes me fight."
Now that he is part of Brave, Mr Wilson has also found listening to the stories of his fellow models has given him strength..
He added: "It i"I've spoken to the other guys and a couple of them get positive news and that gives you hope that next time it could be me that gets the positive news.
"You would also never believe that some of the guys have had or are going through a terrible illness because they look ok.
"It is good to see other guys who have gone through a really tough time coming out the other end."