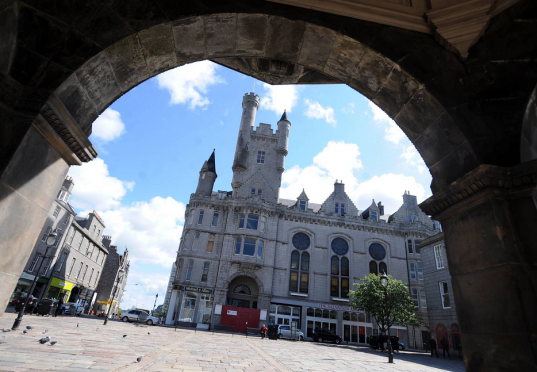 Councillors, political hopefuls, charity leaders and community stalwarts met in Aberdeen last night to debate the housing and homelessness issues affecting the city.
Organised by the charity Shelter, the hustings took place at the Aberdeen Citadel at the Castlegate.
Members of the panel discussed their thoughts and proposals to tackle problems like the lack of affordable housing in Aberdeen, poor funding of third sector projects, and little support for those that find themselves suddenly without a home.
Tory candidate Mr Lumsden said that he recognised the shortage of truly affordable housing in the city, and said that if elected, he and his party would endeavour to tackle the issue through a variety of means, including more support for private developers to take the pressure from social housing.
Mrs Macdonald, Labour hopeful and chairwoman of the Langstane Housing Association, said that a Labour-led council would continue to build more affordable housing for local people.
Other topics discussed included the lack of emergency homeless accommodation in the city, and the importance of community centres in helping to get people off the streets and into homes.
Another issue raised was attracting key workers to Aberdeen, including nurses, and Lib Dem candidate Mr Waddell said his party would work hard to ensure cheap housing options are available to them.
When asked what she would do to address the issue of homelessness in the city, Green candidate Ms Slater said the many empty buildings in the city centre should be used to house those in need.
SNP councillor Mr Nicoll said that although there was no "silver bullet" to address the problems faced by thousands of
Aberdonians every day, his party would work hard to improve access to affordable homes through a number of options, including asking developers to offer more reasonably priced housing choices.