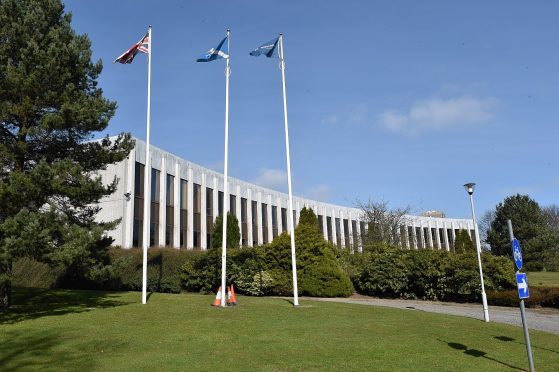 The chairman of a north-east community council has condemned plans to take power away from the local groups which he calls the front line of democracy.
Aberdeenshire councillors are meeting in Woodhill House today to consider overhauling the legislation which governs community councils.
Under new powers, council officers – rather than elected officials – would have the power to suspend community councillors.
Mark Leith, chairman of the Fordyce, Sandend and District group said: "The fundamental problem is that rather than being answerable to our elected councillors, we'll be answerable to employees of the council. It's about democracy.
"As community councils we're the frontline of government."
Mr Leith warned the proposals, which will be voted on at this morning's meeting of full council, will undermine local representation.
Community councils are elected bodies of local residents who discuss planning applications and campaign on local issues.
In her report to full council, Aberdeenshire's chief legal officer Karen Wiles said the local authority has a "duty" to review the scheme of establishment from time to time. The last time the legislation was considered was in 2006.
Mrs Wiles said: "Community councils were established in 1975 following the reorganisation of local government in Scotland. They are legally bound by the constitutions they adopt and their behaviour is government by a code of conduct."
She said community councils could never be fully dissolved without the approval of Aberdeenshire councillors.
Mrs Wiles added that it is the role of community councils to represent the interests of local residents.