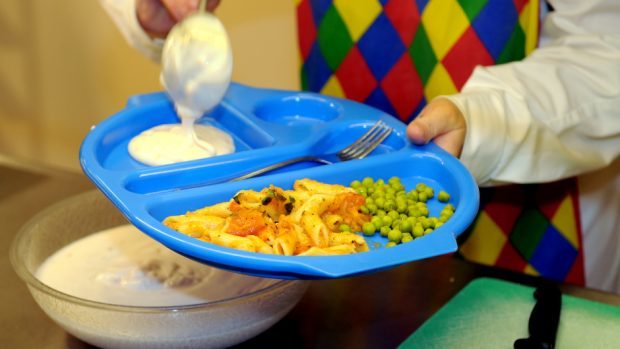 School pupils across the north-east are being served meals that cost less than a can of fizzy drink to produce.
The average cost per head for school meals in Moray was just 71p, while neighbouring Aberdeenshire was averaging at 72p a plate – a drop of about 10p each.
Most cans of fizzy juice costs around 75p.
Last night cash-strapped Moray Council said increased efficiencies and using local ingredients had allowed the authority to serve more meals for less, while Aberdeenshire insisted they aimed to ensure meals were nutritious.
The news came after it was revealed that hard-up parents in Aberdeen owe more than £50,000 for school meals.
A total of 687 pupils across the city are in debt, of up to £665, after borrowing money from the authority for food.
Last year, celebrity chef Nick Nairn called for councils to spend at least £1.50 per meal to provide proper nutrition – which only North Lanarkshire and Midlothian councils managed as of 2015/16.
Alexander Burnett, Scottish Conservative MSP for Aberdeenshire West, said: "Parents will be shocked to hear how little is being spent on school meals across the north-east.
"Our children need to maintain concentration in the classroom and we cannot be feeding them on the cheap.
"It is also worrying to see that the level of spending is dropping year-on-year. I know council budgets are under pressure, but we cannot afford to shortchange our young people."
A Moray Council spokesman said: "There are a number of factors which have enabled the council to decrease its spend without compromising the quality or nutritional standard of its schools meals, including economies of scale since the introduction of free school meals for young children which has enabled more to be produced for less.
"Additionally, kitchen staff are very conscious of the need to minimise waste. A big factor in that has been getting pupils to pre-order their meals so what is being prepared by kitchen staff corresponds to what pupils want to eat.
"Another factor is that our schools do not buy in processed food which tends to be more expensive than the ingredients which are prepared by kitchen staff themselves."
An Aberdeenshire Council spokeswoman said: "We strive to ensure that the meals we serve are nutritious, of the highest quality and value for money.
"Costs will naturally fluctuate as will the cost of getting meals prepared and on the table."