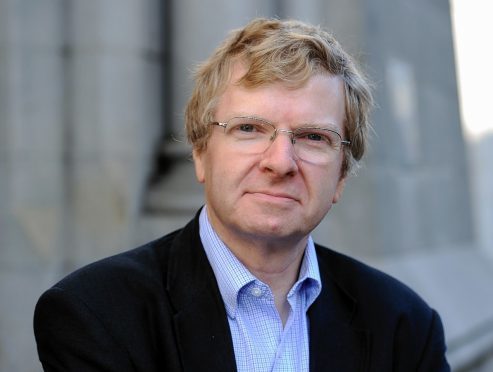 Kingmaker Liberal Democrats on Aberdeen City Council have called for joint talks with all party leaders to find "a more cooperative way" to run the authority after last week's election.
The four-member group has a powerful position in the town house and could either bring the 19-strong SNP over the 23 members needed for a majority – or back a potential Unionist alliance of Conservatives and Labour.
The Tories leapfrogged the former ruling Labour party at last week's election going from three councillors in 2012 to 11 this year.
Labour meanwhile had their numbers reduced from 17 to nine.
SNP leader Stephen Flynn has said he is conducting talks with all parties, bar the Tories, and said former rivals Labour are "more palatable" after former finance convener Willie Young was not returned to office.
But last night Liberal Democrat group leader Ian Yuill said the authority should consider "a new way" forward involving "all 45 members" of the council.
However the move could already be at an impasse with the two largest groups, the SNP and Conservatives, ruling out any sort of alliance together.
Mr Yuill said: "Once again no single political party has a majority on the council.
"We believe that this, together with the change of membership of the council, presents a real opportunity to develop a new way for the council to work in a more inclusive and cooperative way.
"The Liberal Democrat group has contacted the leaders of the other groups on the council proposing that the group leaders have a 'round table' meeting to discuss this."
Of the council's two independents – former deputy council leader Marie Boulton has ruled out a formal pact with the SNP and former deputy Provost John Reynolds has said independent councillors would "not be needed" to form a new administration.
This week newly selected Conservative group leader Douglas Lumsden said he was "confident" an alliance could be formed to stop an SNP administration.
Yesterday he said he would attend the meeting "with an open mind".
But Mr Flynn said: "I'm more than happy to attend the meeting with the Liberal Democrats although I would reiterate that we will not enter into any form of coalition with the Conservatives."
Despite repeated calls throughout the day yesterday, Labour leader Jenny Laing did not respond to the Press and Journal's requests for comment.