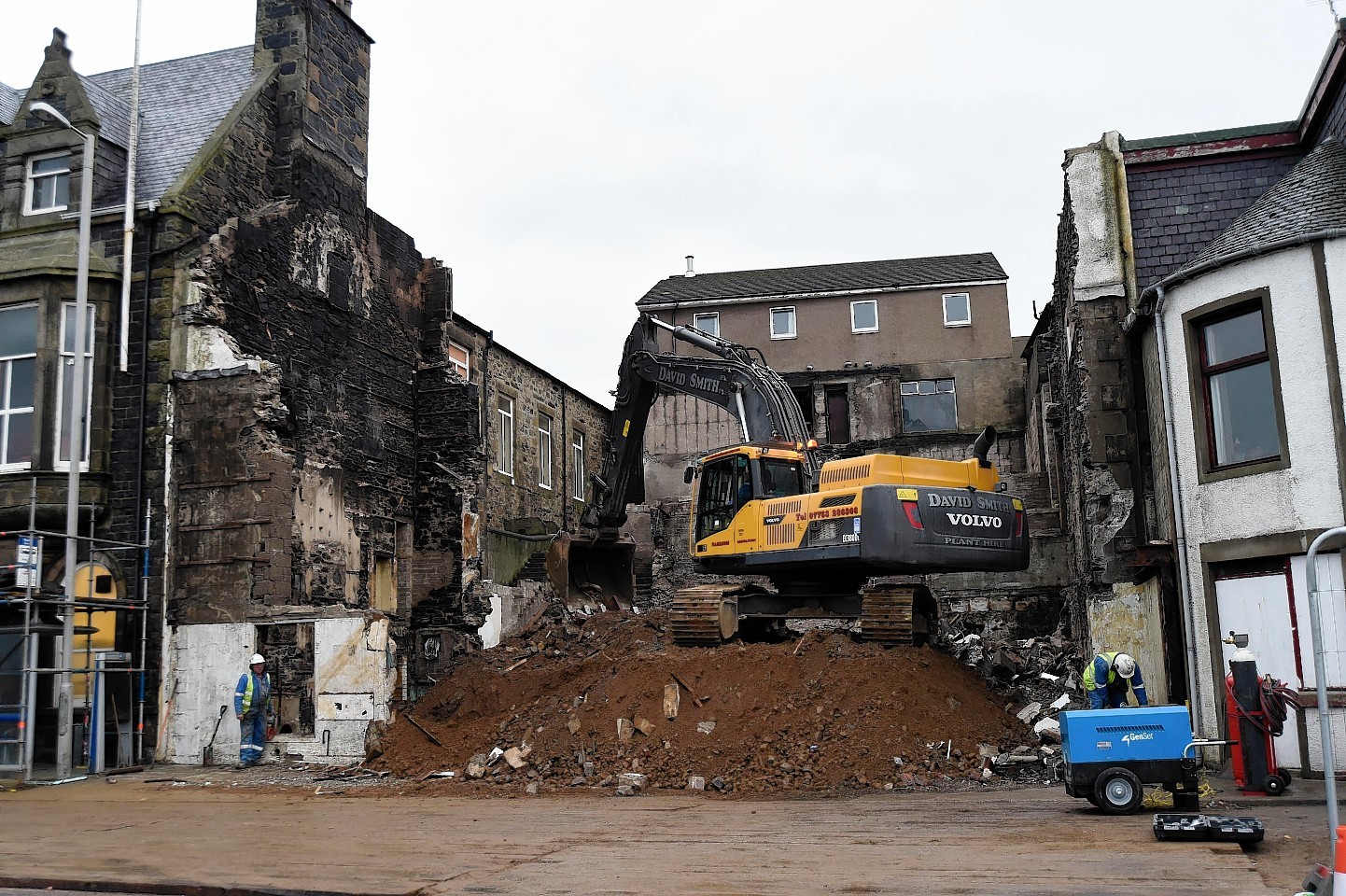 The burned out remains of a north-east hotel could be demolished to make way for a family home.
Banff firm Mantell Ritchie has this week submitted proposals to Aberdeenshire Council to create a five-bedroom house on the site of the Highland Haven Hotel in Macduff.
The Highland Haven was destroyed in a massive blaze in 2014 which tore through the building in the early hours of the morning.
It was so fierce that – at its height – about 70 firefighters from across Aberdeenshire had to be called in to help tackle the flames.
It was later decided that the building would be unsafe if it was left standing, which forced the council's hand to tear the building down.
Its owner at that time did not pay for the work and the local authority had to wipe the debt earlier this year so that the ground could be sold on for development.
The unpaid bill is thought to have been about £200,000.
Administration councillors, however, deemed the cash "officially irrecoverable" after months of failed attempts to recoup their costs.
It means that the demolition has been carried out at public expense.
At the time, Richard Thomson, then-council co-leader and chairman of the policy committee, said: "This site is a focal point in the community and everything possible is being done to ensure that it is redeveloped for the whole of Macduff."
Mantell Ritchie has now lodged plans which would create a three-storey home to the rear of the former hotel, facing onto Church Street.
A balcony will also be created to provide views to the rear of the property – looking on to the port's harbour – alongside an integrated vehicle garage.
Last night, Michael Ritchie from the firm behind the project could not be reached for comment.
It is thought that the site was bought by a local developer following going on the market earlier this year.
It had been put up for auction last year at a price of just £49,000.
When it last sold, it fetched £670,000.