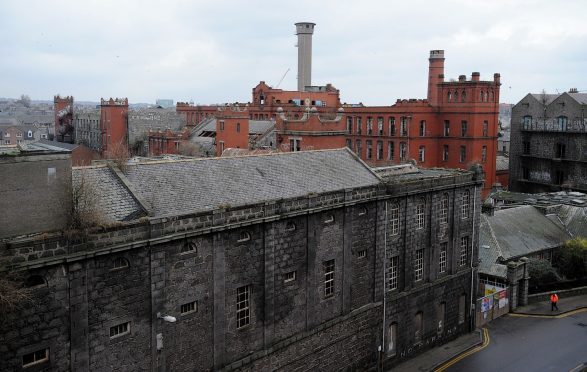 Fire crews were forced to extinguish a blaze at the Broadford Works in Aberdeen yesterday morning.
The site, which is currently being transformed into an urban village, has been targeted by fireraisers on numerous occasions in recent years but the most recent incident is believed to have been a controlled fire started by the demolition company.
Emergency services were called at 10.20am and sent two appliances to the scene.
The surrounding street was closed for around an hour and the blaze was extinguished by 11.10am.
A police spokeswoman said: "There are no suspicious circumstances surrounding the fire."
Last night a councillor called for action to prevent emergency services being called to the scene again.
Michael Hutchison, who represents the George Street and Harbour ward, said people should be assured that it was not an incident of fireraising.
He said: "Given the recent history of the Broadford Works site, the decision to burn materials on site shows some exceptionally poor judgement.
"I am asking for the permit to allow controlled fires to be looked at and I am also seeking other assurances about this practice going forward.
"I want those who live nearby to be assured that this was a controlled fire and not a return to the constant fire-raising of years past years."
Last September Aberdeen City council backed a multi-million pound project to transform the site into an urban villages.
Demolition work began the following month and 32-listed buildings are currently being knocked down.
The development is expected to include private and student flats, restaurants, cafes and bars as well as offices and shops.