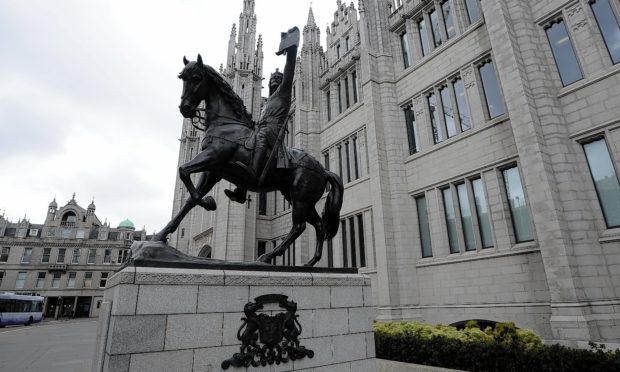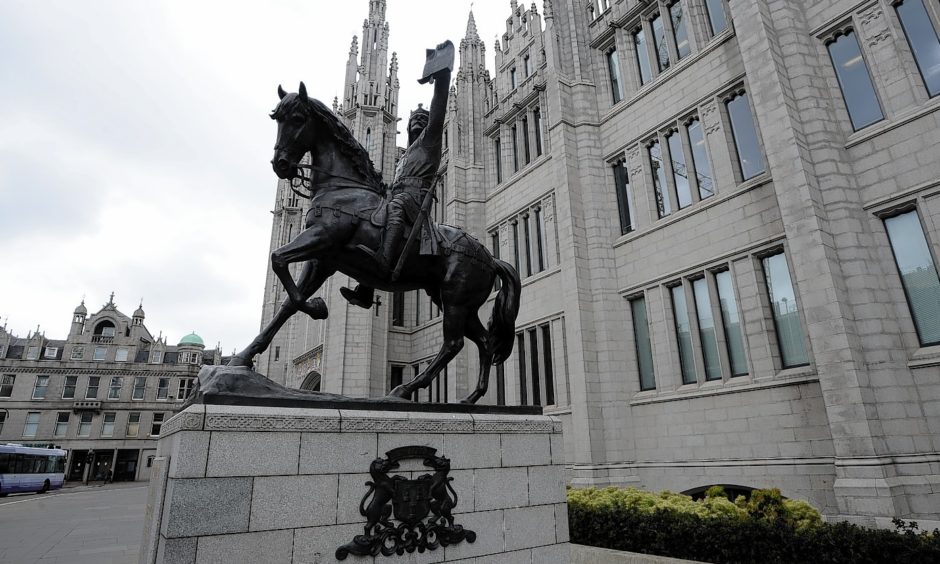 A coalition of Conservative, Labour and independent councillors are to take control of Aberdeen City Council.
The announcement comes just one day after Labour's Scottish Executive Committee rejected proposals to enter into a deal with the Tories in Aberdeen, saying the move "would result in further austerity being imposed on local communities".
However, Labour councillors today backed a new leadership agreement, allowing the Tory-led coalition to take control of the authority.
The SNP currently form the largest group at the council at 19 members but fell short of the 23 needed to form a majority.
Veteran Liberal Democrat councillor Jennifer Stewart announced she will step away from the Liberal Democrats to become and independent – a move allowing her to prop up the new coalition.
The Lib Dems had widely been expected to join into a deal with fellow pro-Union parties but group leader Iain Yuill last week ruled out any chance of an agreement being reached.
The decision from Aberdeen's Labour collective will come as a blow for party leader Kezia Dudgale after committee bosses ruled out any partnership being formed between the group and their Conservative counterparts.
Ms Dugdale, delivering a speech to activists in Glasgow, said she does not support the coalition deal and revealed party members in Aberdeen could face disciplinary action.
Speaking last night, a Scottish Labour spokesman said: "Labour's approach has been clear and consistent: we cannot do any deal with another party if it would result in further austerity being imposed on local communities.
"A panel of the Scottish Executive Committee of the Labour Party, made up of trade union representatives, local party representatives and the leadership, took the decision to reject a proposed deal in Aberdeen, which would have involved the Labour group being a minority partner in coalition with the Tory group.
"This proposed coalition would still have fallen short of a working majority on Aberdeen City Council.
"Labour councillors in Aberdeen will stand up for the local community by fighting against Tory attempts to drive down living standards and will not be distracted by campaigning for a divisive second independence referendum."
Meanwhile, Barney Crockett, who was put forward by Conservative and Labour members, has been elected Lord Provost of Aberdeen.
Speaking after the announcement, Mr Crockett said: "No one could be more proud than I am today."
During the debate before the vote, SNP group leader Stephen Flynn said: "If it were me being put forward by the Conservatives, I would feel sick."
"The people will not forget this betrayal," he added.