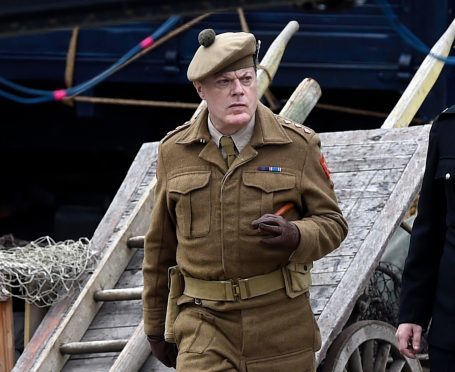 A delighted tourism chief says film buffs have already started visiting a north-east harbour on the back of its starring role in a hit movie.
Scenes from Whisky Galore, which features comedian Eddie Izzard among an all-star cast and hit cinema screens this month, were filmed in Portsoy in 2015.
Last night Roger Goodyear, the chairman of the Banffshire Coast Tourism Partnership, said he was already seeing signs that local businesses will feel the benefit.
"We've already seen more people coming to the village," he said.
"Everyone is very excited about the business that will come on the back of it.
"The film's producer has said that Portsoy is a very serious contender for films in the future and we certainly hope so."
Mr Goodyear said he hoped to exploit the new-found fame during the village's annual boat festival, which he helps organise.
"It's been terrific for the area," he added.
"Everyone I have spoken to about it has said that Whisky Galore has given us a good portrayal of Scotland and provided a brilliant image of this part specifically."
The film is a remake of the 1949 Ealing comedy based on Compton MacKenzie's original novel – the true story of the SS Politician which ran aground off the coast of Eriskay and was raided by locals who were after its massive stash of whisky.
Three private showings of the film for locals who lived side-by-side with the cast during production have all sold out.
Mr Goodyear said: "We'll probably have to put on more.
"We're also looking to do something involving this year's boat festival."
The film's producer, Alan Wands, became so enamoured with the village during his time there that he stepped in to help locals battle a developer building a modern home at the harbour.
Garmouth-based architect Stuart Matthew was backed by the local authority's own planning service, but was criticised by residents who feared the building would damage the town's popular annual boat festival.
Mr Wands, in a letter to councillors on the Banff and Buchan area committee, said approval of the development would damage hopes of further movie projects using the location.