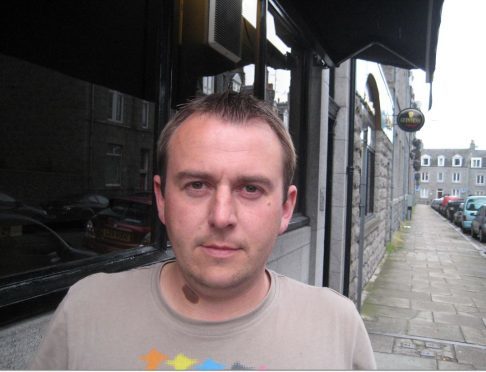 A deputy head teacher could be struck off after he gave pupils lewd nicknames at their leaving assembly.
Graeme Cowie dubbed a number of pupils "sexual" names, including a girl with learning disabilities, at Mearns Academy, Laurencekirk, last year.
Mr Cowie, who was acting head teacher at Inverurie Academy, had used a random name generator which he had found on the internet.
The 38-year-old, who is now depute rector at Gordon Schools, Huntly, also claimed one pupil had wet themselves in first year and made an indecent joke and swore during his speech to fifth and sixth year pupils in April last year.
The popular teacher's comments were made in front of several other staff members and he was subsequently reported to the General Teaching Council for Scotland.
The maths and physics teacher, who has a 17 year career, admitted all of the charges against him at a hearing yesterday.
But he denied that he is unfit to teach, claiming his "ego" took over during the "worst 15 minutes of his career".
Breaking down several times while giving evidence at the hearing, he said: "Emotion, ego and arrogance took over that evening. I'm so disappointed my maverick speech came to this.
"After struggling to get my words out, the mechanism of humour, my ego, got in the way. I lost control of the situation. The showmanship was totally inappropriate.
"I failed to uphold professional boundaries. They were now adults in my eyes.
"I take responsibility for my actions. It's very difficult for me to relive the words I said. I struggle to identify with that person and that professional. I do not justify any of my actions on that leavers day."
Mr Cowie – who had been invited to the event by his former school – admitted using inappropriate language and acting inappropriately in front of pupils.
He also admitted that he had used language that was "sexual in nature" to pupils and being disrespectful towards colleagues.
Mr Cowie conceded that his fitness to teach was impaired at the time but he denies that it is now.
Following the speech, Mr Cowie was removed from his position by Aberdeenshire Council
However, the authority took no further action and he is currently working as a depute rector at The Gordon Schools in Huntly, where he is also the head of fifth and sixth year.
Aberdeenshire Council declined to comment until proceedings are finished.
The hearing will continue later today.