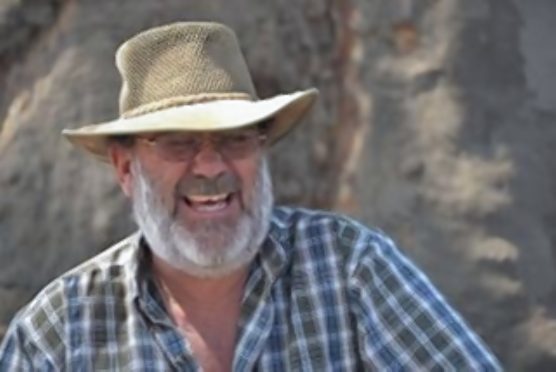 He was the north-east's real-life Crocodile Dundee, who embarked on a remarkable 28,000-mile bus trip from Aberdeen to Africa which nearly stalled before he had even left the north east.
Yet nobody who met him has ever forgotten the impact of adventurer and "passionate conservationist", Dick McCowan Hill, who died in Zimbabwe at the age of 63 in 2017.
The Aberdeen University graduate in agriculture made waves in 1975 when he and a group of friends embarked on an epic journey after Mr McCowan Hill purchased a James Shand of Tarland 1947 Bedford Bus for £75 and converted it into an early people carrier with a cooker, fridge, running water and a bespoke engine, which had been specially designed to help the group cross the Sahara Desert.
The Press and Journal featured their unique initiative on the front page of June 28, 1975 and reported: "Richard bought the bus in December, gave up his job on a farm and began to prepare for the safari."
The journey didn't get off to a promising start: the vehicle was stopped by Grampian Police in Dyce because the youngsters had forgotten to purchase a tax disc.
However, fuelled by Mr McCowan Hill's commitment, they eventually reached Africa and traversed the Sahara, Nigeria, Cameroon and Gabon, where their progress was halted by civil war in Zaire.
Astrid Taylor was one of the "Aberdeen Six" and recalled her late friend's spirit of adventure by saying: "We were going into the unknown, but Dick was a larger-than-life personality who refused to accept anything would stop us".
"We had to take the bus on a barge for 20 days up the Zaire River into the Central African Republic and the vessel was packed with people, baby crocodiles, monkeys and other animals."
"When we reached the South African border, having travelled through Southern Sudan, Kenya, Tanzania and Zimbabwe, the authorities wouldn't let us into the country because we didn't have enough money.
"But we were very lucky that one of the locals at the border town allowed us to park our bus for a couple of weeks in his garden until cash was wired over.
"We eventually got to our final destination – Cape Town – all of eight months after leaving Aberdeen."
Mr McCowan Hill returned to the Granite City and worked on an oil rig, but the lure of Africa proved too strong and he headed back to Zimbabwe, where he was variously employed as a long-distance lorry driver, agronomist and a canoe safari operator.
As one of his Zimbabwean friends recalled: "Dick was a Scotsman, a Scottish rugby supporter, Burns night convener, Billy Connolly lover and whisky aficionado".
"But he was also a Zimbabwean: an immigrant who fell in love with his adopted country. He married Anne from Zimbabwe and the couple had a beloved daughter, Savannah."
Mr McCowan Hill dedicated himself to voluntary work at Kariba Animal Welfare Fund Trust until his death.
He was a genuine one-off. Even now, people still have stories about the impact which this larger-than-life extrovert had on them.