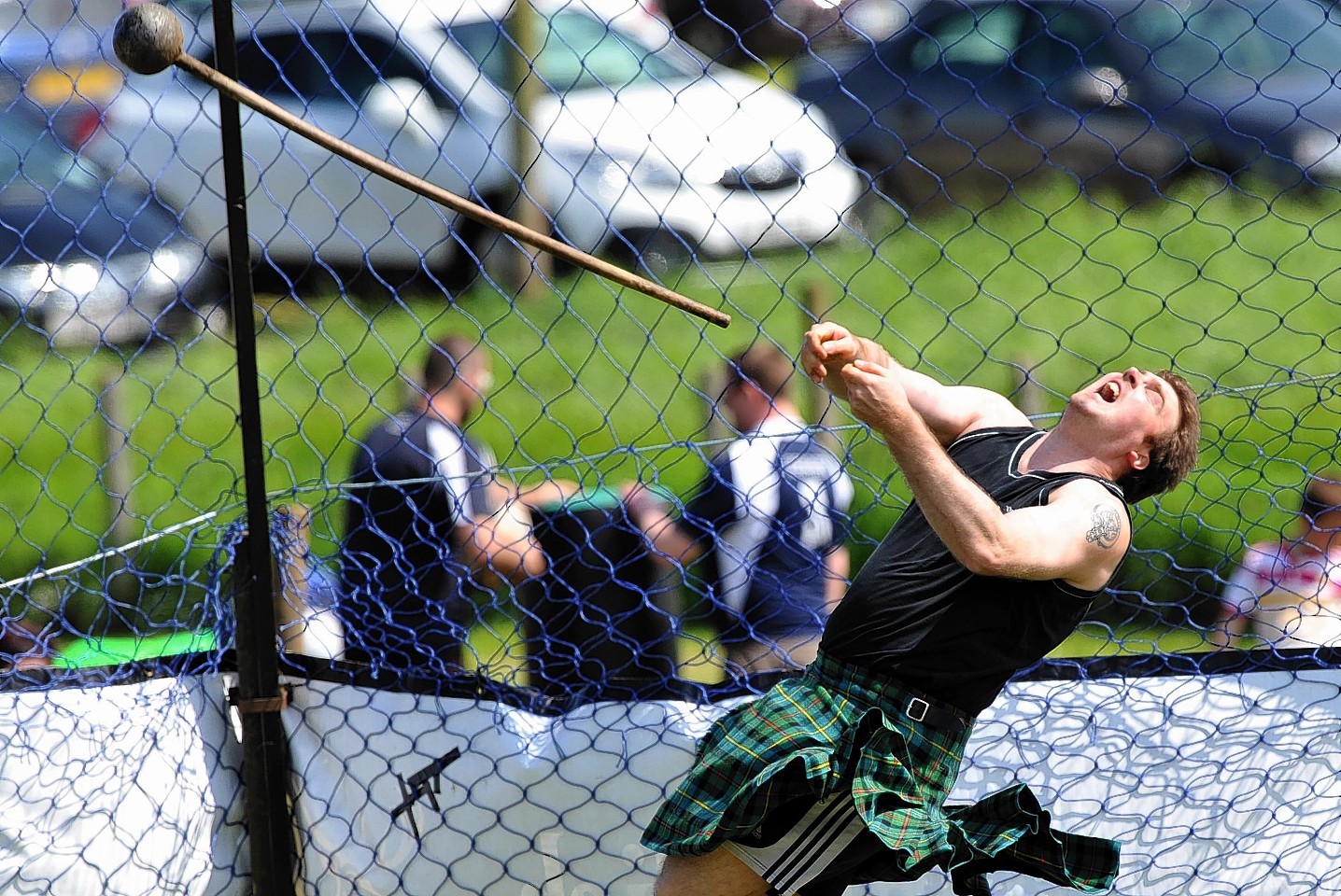 Final preparations are being made for a tiny community's annual Highland Games.
Thousands of spectators are expected to pack Cornhill's playing fields
on Saturday for the 20th time to watch contests of strength and skill.
The future of the event had been in doubt earlier this year when it was announced that the games' secretary of 17 years Shona Hay would be stepping down.
Mrs Hay however insists this year's event will not be affected by her departure and is confident the tradition is in safe hands for the future.
Last night she was busy getting the finishing touches in place for the big day.
"Everything is going fine," she said.
"There will be plenty going on for people from the Highland dancing, the heavy and light events and the tug-of-war.
"Children will also be able to enter the fun races, including the road race.
"We're just hoping for a dry day."
In addition to the traditional events, body zorbing, karaoke and a licensed bar will also be on offer.
Mrs Hay added: "It's the 20th year we will be doing it and my 17th.
"It's been my choice to step down. I have so many other commitments that I've had to reassess my overall workload, really.
"It takes a week to set everything up, including then tidying afterwards.
"We have got replacements, though, so we're busy trying to get everyone trained up for the handover. There's three people coming in to take on my job and it's just a case of getting them up to speed. I wish them every luck for the future of the games."
The event has been well attended in previous years, with over 2,000 people attending the 2016 edition, drawing crowds from across the north-east and further afield.
A Grampian record of 186 competitors took part in the Highland dancing contest last year.
The games include the popular Knock Hill race.
Meanwhile, in the Runners have to complete the eight-and-a-half mile course from Cornhill to the top and back in under one hour and 45 minutes.
The games will kick-off a packed weekend calendar of events across the north-east.
In addition to celebrations at Cornhill, Fraserburgh Lifeboat Station will be hosting its annual open day from 11am.
Fraserburgh Vintage Car Rally will then roll into town on Sunday, when thousands of classic motors will park up in the port.
More than 600 different exhibits are expected at the rally.