A new workshop which shows people what it is like to live with dementia has been launched in Aberdeen.
The programme at the Royal Cornhill Hospital fits participants with a kit including vision impairing goggles, sound limiting headphones and plastic gloves to constrain feelings in the hands.
They are asked to complete five simple tasks which most people take for granted, such as cutting a slice of bread or tying a tie.
The workshop at the Strathbeg Ward of the hospital has been launched as part of Dementia Awareness Week, organised by Alzheimer Scotland and supported by NHS Grampian.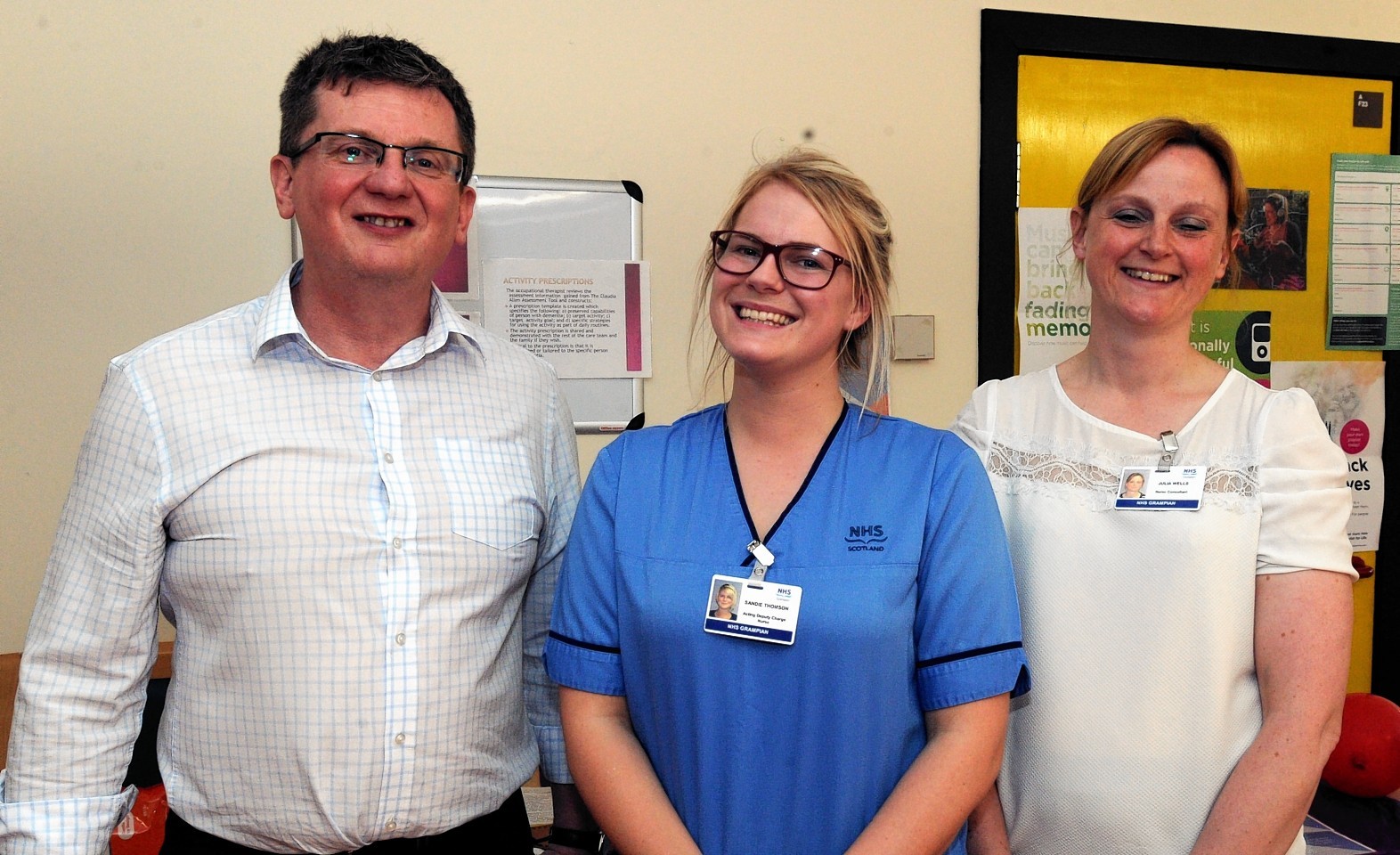 It was brought to the north-east by deputy charge nurse Sandie Thomson.
She said many people who take part in the workshop are left with a sense of anxiety after being frustrated at their inability to do the tasks – and believes it will be help equip staff with skills to deal with dementia sufferer's needs.
Ms Thomson said: "I was at a training course in Hamilton run by North East Sensory Services where they had a whole living room which was used to stimulate life for someone with dementia.
"I have worked with the condition for seven years but despite that I still found it very moving.
"People who have used it have said it is a real eye opener and it made them realise things that they would not have thought about.
"Staff have said it made them more aware of how to engage with patients."
She added: "We've had great feedback and I hope that it is used everywhere by people who work with people with dementia.
"It is also useful for members of the public who have relatives with dementia to find out more about what it is like to live with it."