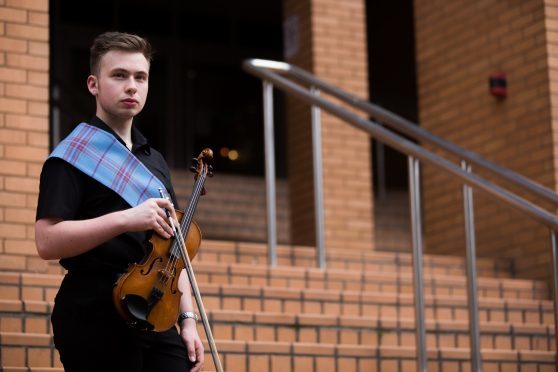 A north-east teenager will take to the stage of one of the most iconic theatres in the world to perform today.
Fiddler Finlay Morse has travelled to Russia with the Royal Conservatoire of Scotland and will play some traditional Scottish music at the Bolshoi Theatre.
The 15-year-old Bucksburn Academy pupil has been performing for many years but is expecting this to be a highlight so far.
He said: "I'm most excited about hearing different types of music and how the language sounds.
"I've always wanted to go to Moscow and this will be an incredible experience."
During the trip to Moscow he will also perform at the Vladimir Spivakov Foundation, a charity which aims to help talented youngsters boost their creative process.
The outing to Russia comes as part of an agreement between the Royal Conservatoire of Scotland and the Rostov State Rachmaninov Conservatoire.
Earlier this year the Erasmus-plus programme gave them funds to boost musical collaborations.
Jenn Adams, head of the Junior Conservatoire, said people taking part in the trip would be given the chance to "broaden their horizons."
He said: "Students at the Junior Conservatoire like Finlay are empowered and encouraged to be the best they can be.
"The trip to Russia will give our students the opportunity to broaden their horizons as they seek to fulfil their artistic potential and develop crucial life skills which will stand them in good stead for their future careers in the arts and beyond."