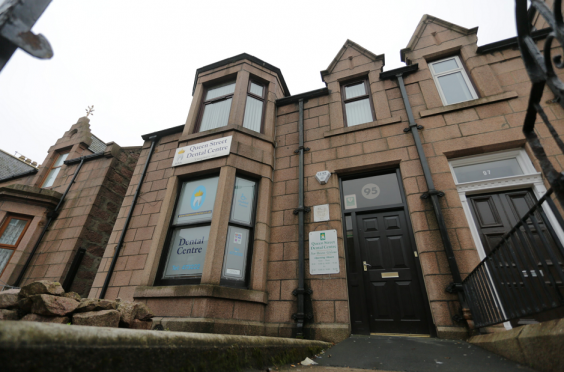 Concerns have been raised that a scheme to convert a north-east home into a dental practice will cause chaos on the local road network.
Peterhead dentists, Balmoor Dental, submitted plans earlier this year to convert a home at 93 Queen Street into a place of business.
And, despite concerns the roads would not be able to handle any more traffic, it was granted approval by the local authority this week.
Five members of the public – all of them home owners on Queen Street – had objected to the proposal before council officers granted their permission on Tuesday.
In his objection, neighbour, Danny Bodie wrote that the road was already "very congested".
Kenneth Tait added: "Parking is already a major problem in this street and a further expansion of the dental centre will only make the problem worse."
John Stephen purchased his home on Queen Street in 1993, under the impression the street would be for residential developments only.
He said: "For the sake of long-suffering residents in this residential area of Queen Street, I hope the council refuse the applicant planning permission in this case.
The council's own roads department objected to the proposal on the basis not enough information had been supplied by the company.
However, Peterhead councillors Dianne Beagrie and Ian Sutherland backed the scheme.
Councillors Alan Buchan and Anne Allan did not reply to a consultation on the application.
Elgin consultancy firm CM Design submitted the plans on behalf of Balmoor Dental.
In a design statement, a spokesman for the project claimed the new dental practice would "positively impact" both clients and staff.
The dentistry currently has a practice at 95 Queen Street which it intends to close when the new building is converted.
He added: "The new premises will also provide much better working provisions for all staff members."