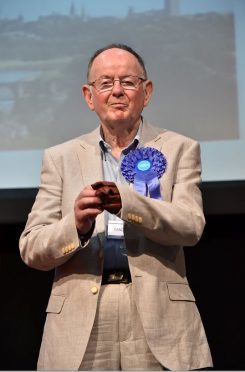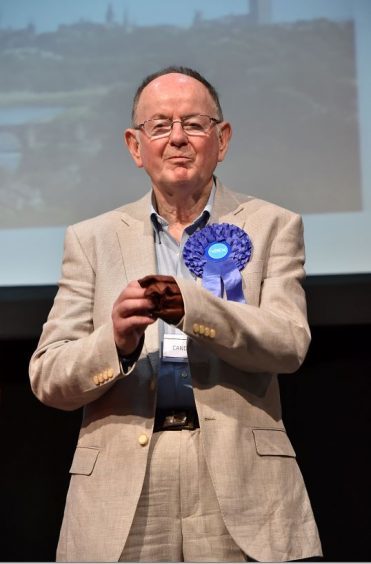 Aberdeen's newly-installed Deputy Provost could be making a move to Holyrood after the success of his Conservative colleagues in seats across the north-east.
Tom Mason was one of 11 Tories elected to Aberdeen City Council on May 4 and has since been appointed as the deputy provost of the city.
However, Mr Mason is also on the Tories' north-east regional list for the Scottish Parliament and could now face a rapid career change if he accepts the post.
However, that could be the catalyst for a by-election in his Rosemount and Midstocket ward putting the ruling Conservative, Aberdeen Labour and independence alliance at risk of losing its slender single member majority.
The Tories swept the board in the region on Thursday, winning every seat except Aberdeen North at the Westminster elections.
With serving north-east list MSP Ross Thomson now MP for Aberdeen South, his position on the list has now become vacant.
However, the replacements lined up, Kirsteen Hair and Colin Clark, have also been elected to the Westminster seats of Angus and Gordon respectively. And it's understood Mr Mason will be asked to step in and is due to make his decision next week.
But a town house source said that a by-election may not necessarily be needed with Mr Mason potentially able to hold dual mandates as a councillor and MSP.
He added that there had been examples of this in the past, notably Mr Thomson who remained a councillor for Queens Cross, Hazlehead and Ashley while serving as an MSP until resigning his position at this year's council elections.
Lord Provost Barney Crockett said: "I have known Tom for many years and he is a man of great integrity and he has done very well in his short period of being Deputy Provost.
"If he does become an MSP, we will need a high quality person to replace him and he will be a great loss to the council."
But SNP group leader, Stephen Flynn, said that, given there were four years remaining in the Holyrood term, not holding a by-election would be "untenable".
He added: "The people of Aberdeen need a local champion that puts the city first, not someone who would be making constant trips to Edinburgh for four years.
"There have been councillors, including SNP councillors, who have done both but for relatively short periods."
Mr Mason could not be reached for comment.