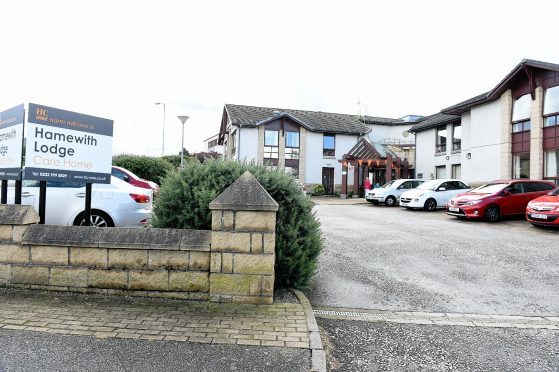 An elderly Aberdeen woman has been conned out of more than £50,000 after being caught up in a telephone scam.
The victim, who lives in sheltered housing complex Hamewith Lodge in Bridge of Don, fell victim to the scheme after receiving a call from someone claiming to be from her bank.
She was convinced to transfer the £54,000 of savings into the fraudster's account after he claimed her bank was under investigation and the funds were at risk.
Police Scotland say they are currently investigating the incident and urged members of the public to remain vigilant to potential.
PC Maree Dalgarno, from the local community policing team, said banking information should never be passed over the phone to someone you do not know, "even if you think they may be genuine."
She added: "Please terminate the phone call and check with your bank to find out if the caller is genuine."
A council spokeswoman said: "We are aware of the incident which is now the subject of a police investigation. We have encouraged all of our residents to be vigilant to this type of activity and would also encourage the general public to be aware of fraudulent activity of this nature."
If anyone has information regarding this incident, or any general concerns about bank fraud, contact police on 101 or Crimestoppers on 0800 555 111.