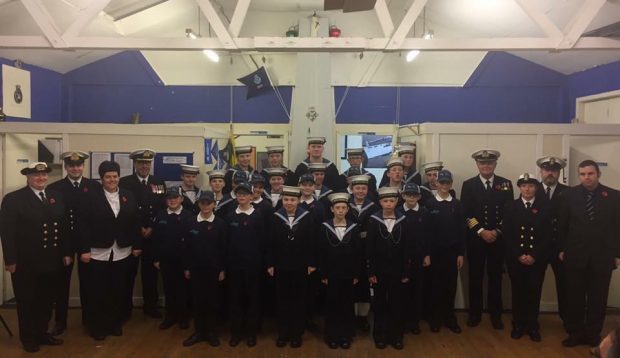 Residents in Fraserburgh have expressed concerns that a proposed new sea cadet base will damage the landscape in the community.
The port's cadets have been raising money for more than a year in the hope they can build a permanent facility at Sandhaven which would allow them to double their size.
The troop currently has about 30 children on a waiting list who are unable to join because of the group's existing base – which is merely a shed and shipping container.
The organisation submitted an application to construct a new building earlier this year, in advance of achieving its £300,000 funding goal.
But those plans are now under scrutiny after local residents flagged up concerns about the community's limited parking spaces and the size of the proposed property itself.
In a single letter signed by five people, fears have also been voiced about noise levels from the building, its hours of operation, and how it will be "visually damaging" to the existing landscape.
The objectors have told the council: "Currently, we have open views of the harbour which locals and visitors alike can come and enjoy
"They can sit at the picnic tables and take in the surrounding area.
"The [new cadet] building will remove all the space for visitors to enjoy the views of the harbour, so will force them to keep on passing through the village to find somewhere else to have their picnics."
A decision on the project is due later this year.
The cadets' commanding officer Craig Trail last night declined to comment on the objection.
He said: "I don't think I'm in a position to comment while the application is live.
"We were surprised by the objection."
Old Deer firm Baxter Design had submitted the proposals to the council.
In a design statement, a spokesman for the architects argued the two-and-a-half storey base would have room for a cafe although funding for such a facility had not yet been secured.
He added: "We believe the building will be well received within the local community, with its historic links, yet modern aesthetics, providing a safe and welcoming place for the local community to come and use."
The project to create a new home for the sea cadets started in 2015, when the group agreed a 100-year lease for the land with the local harbour trust.
They will pay just £1 per year.