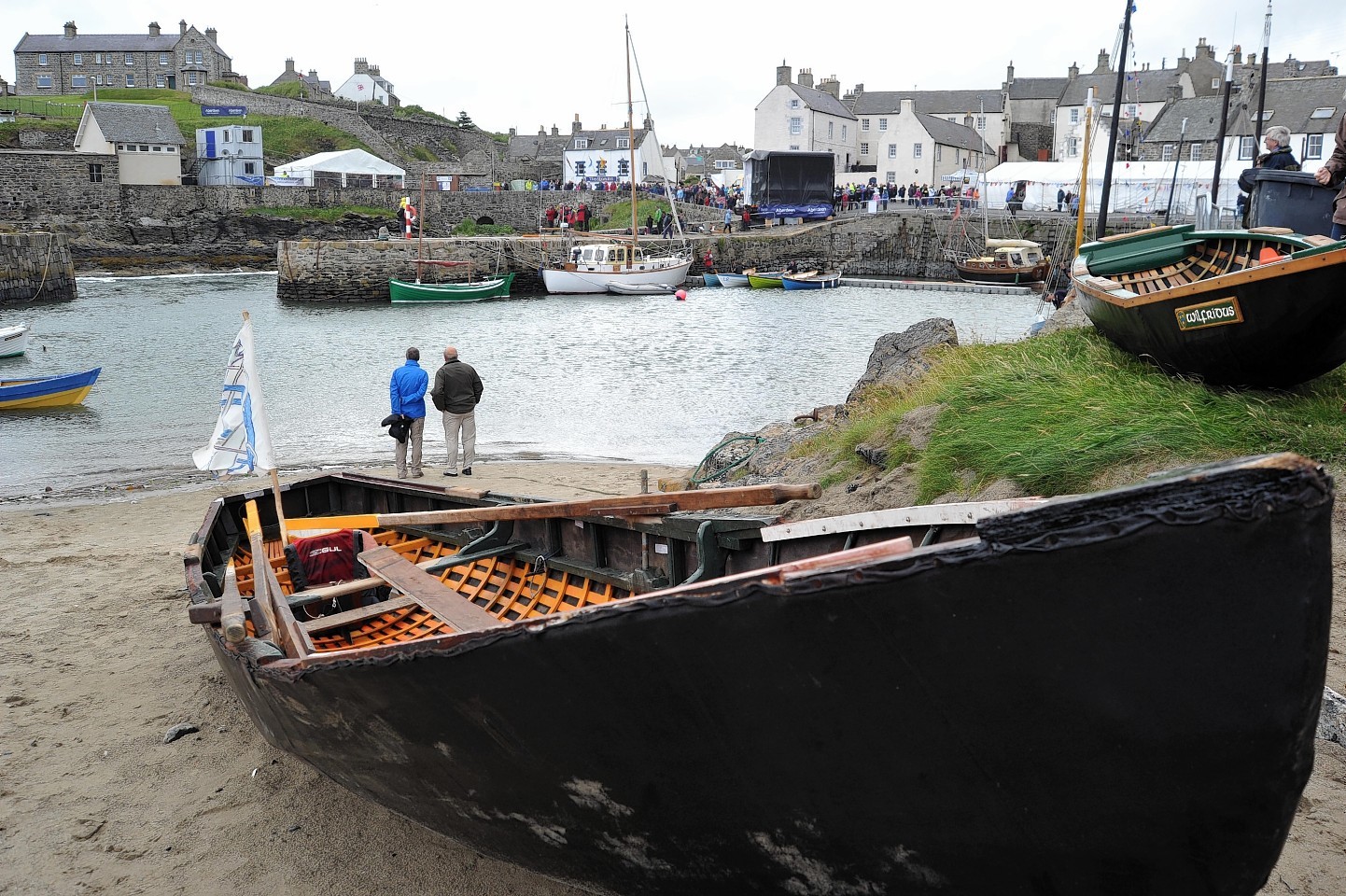 A horde of Vikings has pillaged a north-east fishing village just days after it was battered by flooding.
But the arrival of the Shetland troupe, led by Guizer Jarl Lyall Gair, is all in good spirits as the squad landed at Portsoy yesterday to join the celebrations for the Scottish Traditional Boat Festival.
Organisers of the world-famous festival, which draws visitors from around the globe to the Banffshire coast, have battled the odds to get the annual event ready after a flash flood washed away a bridge.
Now in its 24th year, the festival is based around the Portsoy Sail Loft. The bunkhouse, which hosts guests for the weekend and was officially opened by the Duke of Rothesay last week, had suffered water damage.
But volunteers worked around the clock to repair the damage and yesterday the festivities began when 15 fierce Shetland jarls arrived along with Orkney yoals and local skills which were rowed in Portsoy harbour.
Speaking as the Up Helly Aa Squad arrived, festival co-chairman Roger Goodyear said everything is in place for a great weekend.
"We're really looking forward to it. We've got a strong maritime programme.
"We're also delighted North Link Ferries have been able to provide their support to bring the crews down from Orkney and Shetland to take part in the races.
"We're very much looking forward to welcoming everyone to Portsoy."
The Scottish Traditional Boat Festival, sponsored by Ace Winches, takes place today and tomorrow and promotes maritime links and heritage as well as crafts, food and drink, music and dance and children's activities.
Up to 16,000 people are expected to descend on the tiny village over the next 48 hours, with more than 10% travelling from overseas.
Tickets for the festival and events are still available at the gates today and tomorrow.
For more information visit www.stbfportsoy.org