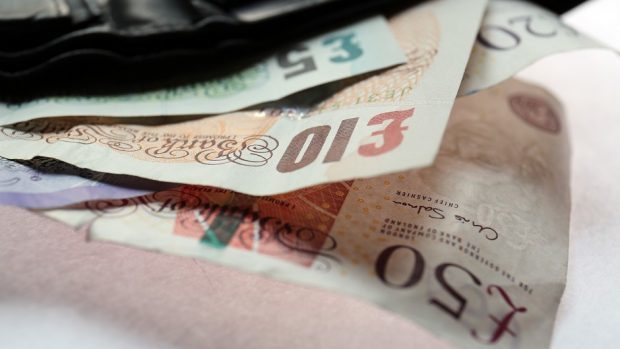 Five north-east businesses were near the top of the league table for UK farm payments from European Union subsidies last year.
Aberdeenshire farmer Frank Smart, of Banchory-based Frank A Smart and Sons Ltd, received the highest amount of basic payments in Scotland with close to £1.5million – the third largest in the UK.
Meanwhile, Moray Estates Development Company, from Forres, was given £557,729 in EU payments.
Ross Bros, from Fraserburgh, benefited from £529,856 in funds while Craigallachie-based Strathdee Properties Ltd were awarded £482,906.
And Turriff-based A.J Duncan, set up by former Grampian Foods boss Fred Duncan, secured £339,232.
The figures form part of a wider investigation by environmental charity Greenpeace which revealed that some of the 100 largest payments were given to some of the richest people in the UK.
One in five recipients featured on the Sunday Times Rich List last year.
And more than a third were controlled by people either on that list or members of aristocratic families.
The inventor behind the Dyson hoover empire, Sir James, became the largest private recipient of basic payments in the UK.
His farm business received £1.6m through the basic payment scheme.
Overall the top recipients received a combined £49.9m in basic payments last year, more than was paid out to the bottom 35,000 combined.
Craigellachie-based Strathdee Properties was ranked 34th on the list, with an entitlement of £482,906 to go towards almost 15,000 acres of land around Speyside.
Owner Stephen Strathdee explained that the subsidies are essential to keep the farming side of his business afloat.
Mr Strathdee said: "It sounds like a lot of money, but you have to consider the expense of taking care of 15,000 acres of land.
"It helps to pay employees, manage the land and carry out surveys, so for the amount we are laying out we aren't seeing a big return.
"I also have income from quarrying, forestry and joinery but the farming work would not pay for itself without these subsidies, as the industry is in such a bad way.
"I am lucky to have those other revenue streams, for the farmers that rely purely on that work these are desperate times."
AJ Duncan declined to comment when approached by the Press and Journal.
Mr Smart, Moray Estates and Ross Bros could not be reached for comment.