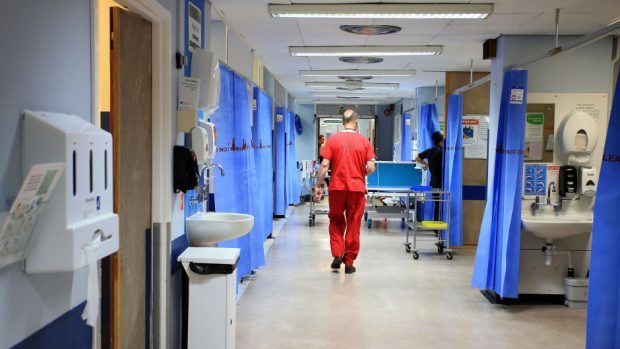 A long-awaited dialysis treatment centre could soon become a reality for Aberdeenshire patients.
The unit, which would be part of the Kincardine Community Hospital in Stonehaven, is recommended for approval by the health board when it meets tomorrow.
It comes after a community fundraising campaign helped raise about £1.2million to help pay for the facility.
Currently patients requiring dialysis and other treatment have to travel to Aberdeen.
A report which will be discussed at a health board meeting revealed that between 35-40% of patients travel from south of the city with some as far afield as Laurencekirk.
It highlights the need for patients to be able to access treatment closer to home.
Dialysis must take place three days each week and can last anything between two and five hours.
This means that patients' treatment can often take up to an entire day once travel is taken into account, which can have an additional negative impact on their health.
As well as the cash contributed by the community campaign, the health board would contribute about £545,000 to the project.
Last night north-east MSP Lewis Macdonald said the proposal would help transform the lives of affected patients.
"I'm delighted that this looks set to happen," he said.
"There's a lot of people who have supported this through campaigning but the support of NHS Grampian would be very welcome.
"The sooner this can happen, the better. This will benefit not only people living south of the city but will also help ease pressure on the Aberdeen unit too.
"This is absolutely the right way to go, local health care for local people, and that's why I've supported this campaign since the beginning."
People from across the north-east have been supporting the cause for years, with countless fundraisers – from beer festivals to marathons – organised to raise enough cash.
It is expected that around 20 people could be treated each day at the new unit, which will feature around seven beds.
The proposals will be discussed by the board tomorrow.