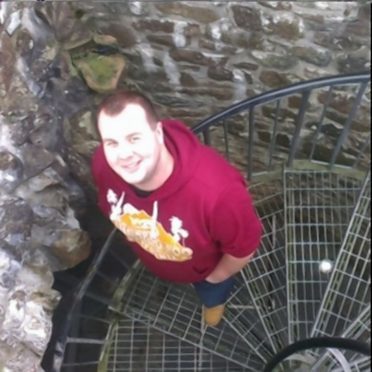 A string of brides claim they have been left high and dry by a north-east events company.
Trading Standards have launched an investigation into Drummond Events after allegations were made that the firm had pulled out of dozens of wedding ceremonies – despite pre-paid arrangements.
Dozens of angry customers took to social media to voice their frustration.
And last night Craig Drummond, who runs the company, said he was "extremely sorry" for what had happened and promised to issue all those affected with full refunds.
It is not known at this stage how many complaints Aberdeenshire Council's Trading Standards team has received but the firm's Facebook page has been inundated with comments from angry and concerned customers from across the north-east.
Sources close to one bride, who does not wish to be named, said she only learned she would be without a dancefloor, which cost more than £1,000, on the morning of her wedding.
Another woman, who is due to marry in October, claims Drummond Events have pulled out of her wedding but have still not returned hundreds of pounds she's due back.
Shannon Work and fiance Neil Kidd, from Peterculter, will tie the knot at Pittodrie House Hotel later this year and said they were forced to look elsewhere for chairs after they heard the organisation was having difficulty fulfilling bookings.
Miss Work, who suffers from chronic fatigue and fibromyalgia, said the news heaped further strain on her while dealing with the stresses of organising her big day.
But the 28-year-old, who runs Shannon's Cakes, said they had now been promised a full refund.
"We had paid in full so were worried that the company wouldn't be able to pay us back, as there were rumours that they were just taking people's money and not showing up on the day, but as we have wedding insurance we weren't overly worried, just a bit stressed as it meant finding another company and hoping they still had our date available.
"We have since been contacted by the owner of Drummond Events saying we will have our full refund and that one of his staff has now left the company, and we managed to sort out another company.
"I just feel sorry for anyone who has been let down on the day or have been left wondering if the company can fulfil their booking.
"If you know you can't fulfil an order, the least you can do is inform the customer. I don't know the full story but it did leave us puzzled."
However there continued to be uncertainty from some customers on social media on whether their bookings would be honoured.
Another bride to be, who is getting married at the end of July but is currently in Norway, said: "Drummond Events has now confirmed by e-mail they will be delivering our order for our wedding end of July, however after reading about what's been going on I am unsure.
"Also I paid the final invoice on Friday so I was shocked to hear they were sending invoices at the same time as this was going on. I am from Norway so it's been stressful enough arranging a wedding aboard without this nonsense."
The firm last night said it will be issuing full refunds.
In a post on its Facebook page, the firm stated: "In light of recent comments and post we will not be closing our business down and we will be contacting all brides and grooms individually by the end of this week."
Aberdeenshire Council confirmed inquiries were ongoing.
A spokesman for Aberdeenshire Council said: "Aberdeenshire Trading Standards are aware of concerns about Drummond Events and are currently investigating the matter."