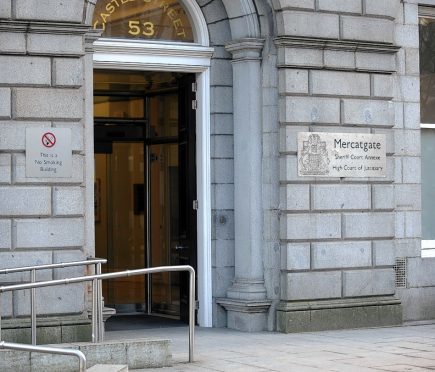 An alleged fraudster fabricated the existence of children in her care in order to claim tax credits, a court has been told.
Cheryl Mitchell is accused of taking more than £69,000 in benefits she was not entitled to between September 2013 and February 2015.
Yesterday it was claimed there was no record for some of the children who the benefits were taken for.
Aberdeen Sheriff Court heard two telephone calls from a woman to the Tax Credit Office in Liverpool, both of which registered the birth of twins in September 2013 and December the following year.
The woman identified herself as Cheryl Mitchell and passed security clearances on both occasions.
Karen Ogilvie, from JobCentre Plus in Aberdeen, was tasked with investigating the benefits paid out to Mitchell.
Fiscal Depute Alan Townsend asked her: "Did you ask the National Register of Scotland about the records of the children Cheryl Mitchell claimed to be in her care?"
Miss Ogilvie said she had.
Mr Townsend then asked: "And did they confirm that they had no record for Brandon Coles, Alexendra Mitchell, Ellis Mitchell, Christopher Mitchell, Lewis Mitchell and Emily Fraser."
Miss Ogilvie said they had confirmed this.
They also said they had records for Mitchell's two children, she told the courrt.
Mitchell is also accused of tricking more than 20 pensioners out of almost £60,000 over a three month period last year.
The 34-year-old denies all charges against her.
The trial, before Sheriff Alison Stirling, continues.