Scotland is famous for its castles, indeed Balmoral is only a few miles away and yet there is something reassuringly different about Braemar.
It is not the grandest of castles by any stretch of the imagination, but it seems altogether friendlier than its stately neighbour.
There is no plastic looking ticket office or offer of free wi-fi, you simply turn up and walk the gently winding path.
12,000 visitors from around the world climbed the spiralling staircase last year, not to mention the 32,000 people who wandered round the grounds and drank in the idyllic landscape on the edge of the village.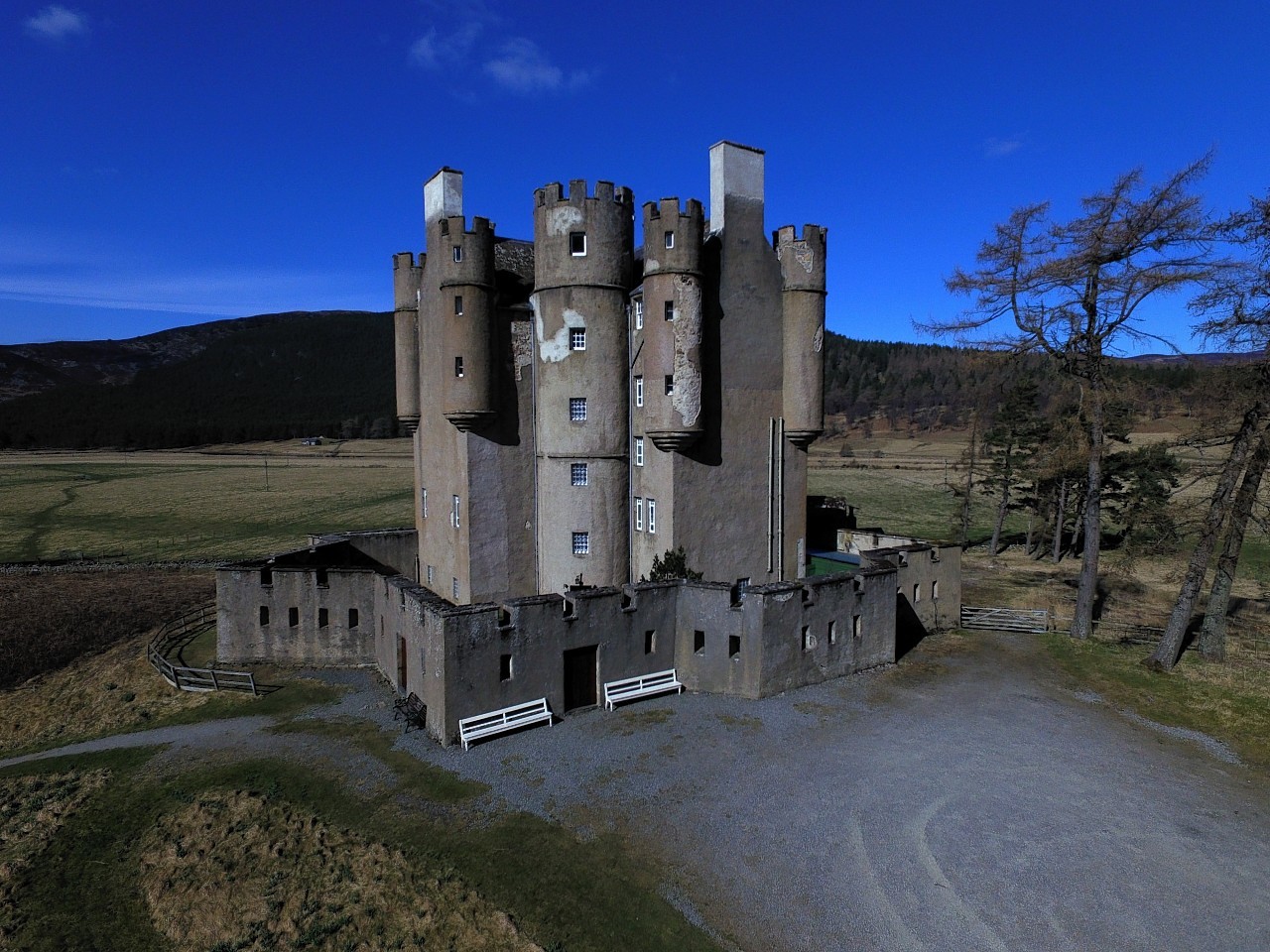 From re-enactments to guided tours, Braemar is thriving but behind the scenes something extraordinary has taken place.
Just 10 years ago the future of the castle hung in the balance and it looked set to be sold to a private buyer, until the local community stepped in.
From doctors to a former MSP and a sea captain, a group of remarkable people came together to ensure its future.
Braemar Community Limited was born and the castle was handed over on a 50-year lease by Invercauld Estate.
With a wide range of skills, people juggled 9-5 jobs with getting the castle up and running again.
It was previously a failing visitor attraction and had been shut for three years, but is now gearing up for another busy season having re-opened earlier this year.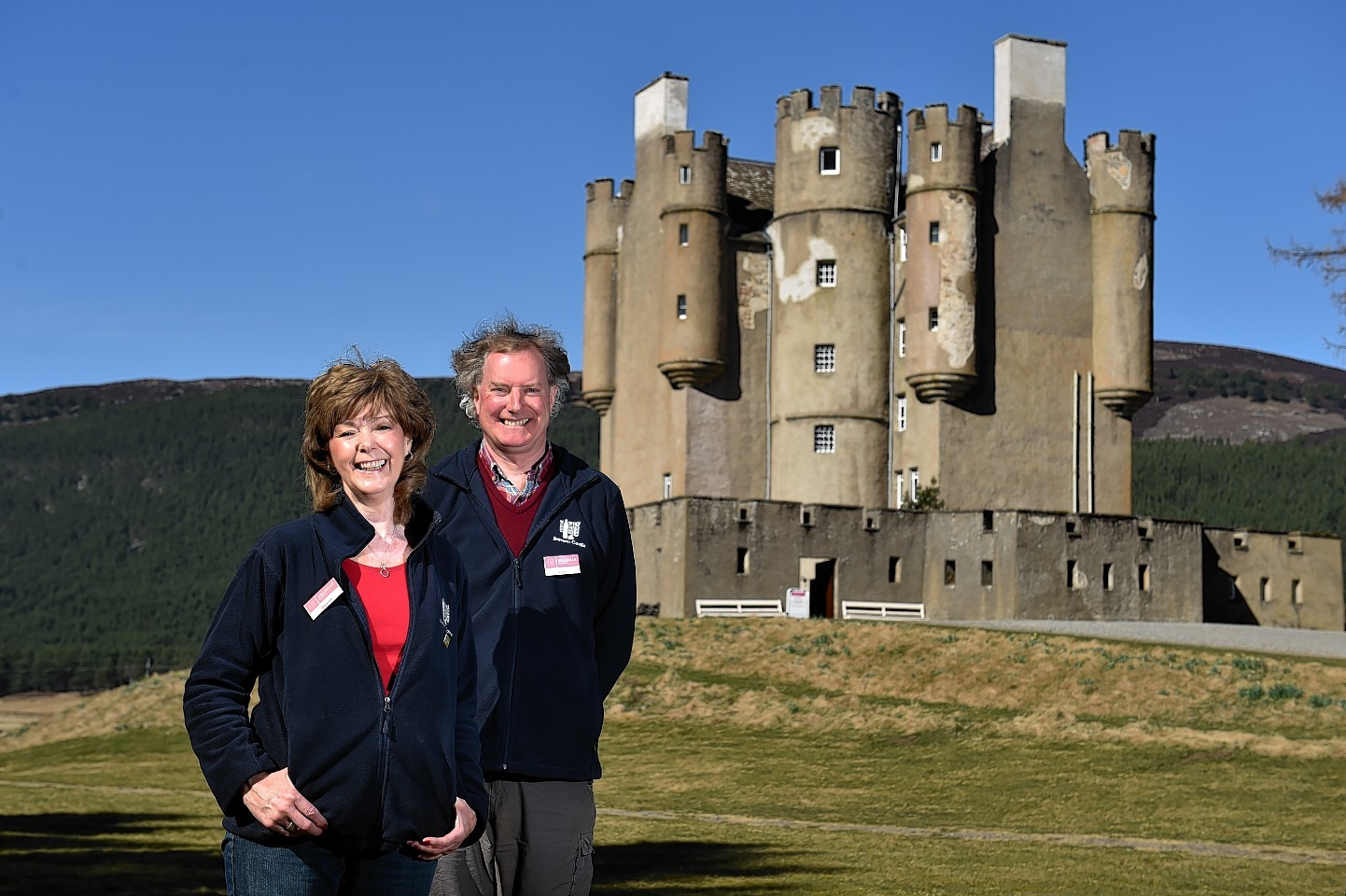 The community had already raised half a million pounds to make the castle wind and water tight, and then embarked on a fresh fundraising campaign to make further repairs.
For Simon Blackett, who is chairman of Braemar Community Limited, it has been an incredibly tough 10 years but his passion for Braemar is evident.
Caring for the castle is a 24/7 job but Simon, who works in land management, wouldn't have it any other way.
Strolling round the grounds in yellow wellies with his two spaniels at his heel, Simon seems as much a part of Braemar as the beautiful turrets and knows every nook and cranny after a decade of renovations.
"There is always something which needs doing, the list is endless and it comes with the territory," he said.
"When people ask why I'm so passionate about the castle, all I can say is that it feels like home.
"It costs about £80,000 a year to run which we make through admission fees and fundraising.
"We have very little left over and when we first opened we let people in for free so they could come and see what we had achieved and spread the word.
"We had 4,000 people that first year and the numbers have grown ever since.
"In a way we don't want too many people though, we want to offer a brilliant experience and it's quality over quantity.
"We are the only community-run castle in Scotland and in many ways it was inevitable that we as a community would step forward.
"Before we came along the castle was getting past the stage of salvation but the feeling in the village was that it was simply too important to let go.
"There were no visitors and the roof was collapsing, not to mention all the other repairs which were needed.
"Everyone involved in the group has a different background meaning we're able to offer a range of skills.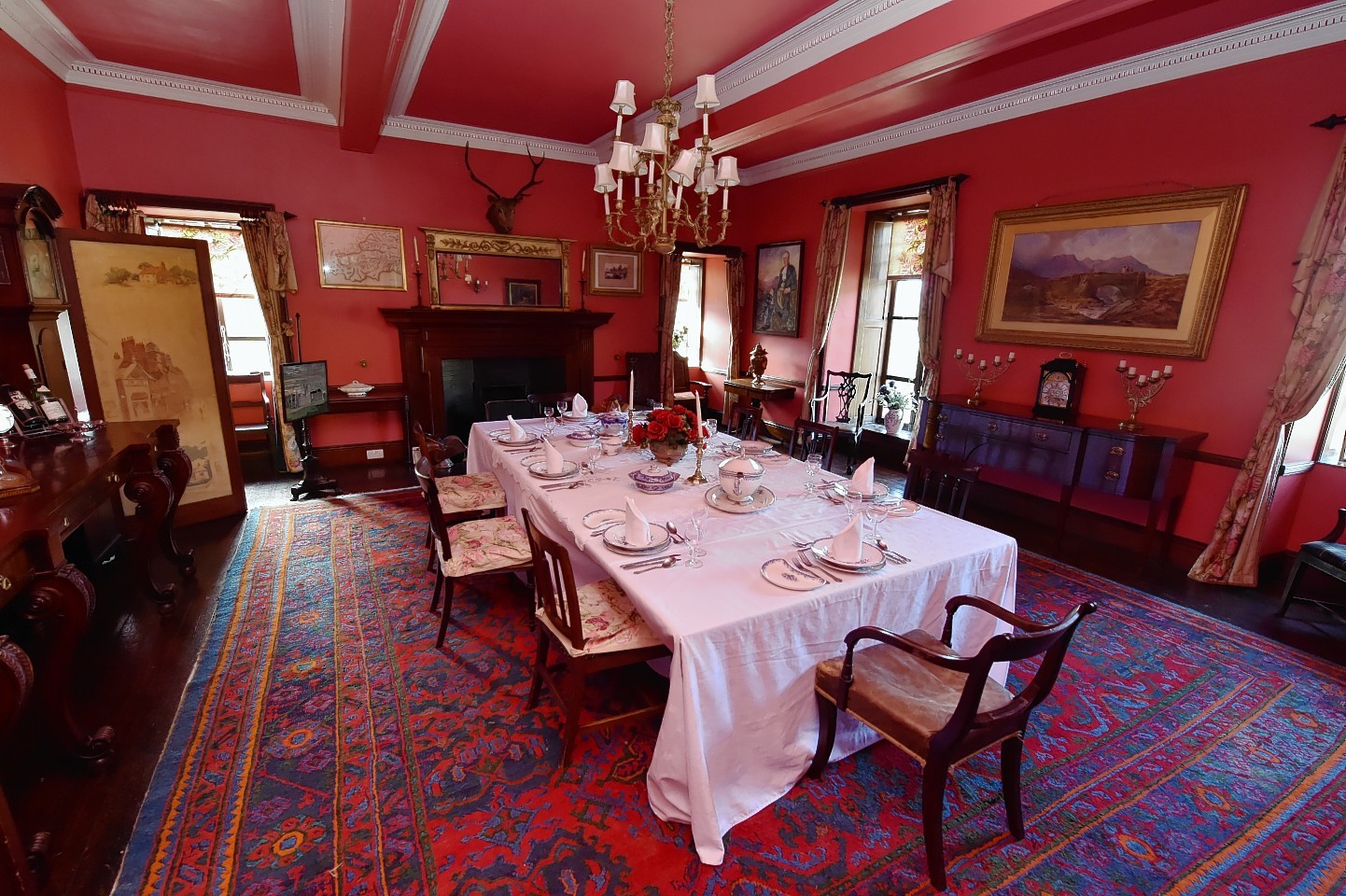 "We've also had to learn along the way and recruited an army of volunteers when we took the castle over."
The group worked tirelessly for a year before the castle opened, and each room has been re-created as historically accurate as possible.
The castle was built by the Earl of Mar in 1628 as his Highland hunting lodge, or as Simon likes to call it, "the party house".
It was partially burned down by John Farquharson, also known as the Black Colonel during the Jacobite uprising in 1689 – and he is said to haunt the corridors.
There have been numerous colourful tenants across the centuries, including a Russian princess and Lazy Curzon, who is said to have inspired the character of Lady Grantham in Downton Abbey.
For Doreen Wood, who is vice chairwoman of the group and a former radio broadcaster, Braemar has provided a fascinating journey into the past.
"We tried to make the castle look as though the earl has simply gone out for a walk with his family, and we inherited some of the contents," she said.
"The rest has come through private donations and we are very lucky to have brilliant archives.
"The castle was used as a garrison for redcoat troops following the Battle of Culloden, and some of the graffiti from the soldiers can still be seen on the walls.
"The army presence means that records were meticulously kept detailing how the castle was used and it has been fascinating to find letters written from the 6th Earl.
"There are layers upon layers of history and each room is pretty much how the castle was left."
The team has spent hours walking the corridors and going through rooms that had not been touched for decades, and Braemar has its own share of ghostly goings on.
"The castle is meant to be haunted by a woman who was here on honeymoon," said Doreen.
"She woke up the day after her wedding to find her husband gone, and came to the conclusion that he must have left her.
"She was so distraught that she threw herself off the roof.
"We can only assume that he found her body when he returned from a hunting trip, I think perhaps she was a little dramatic.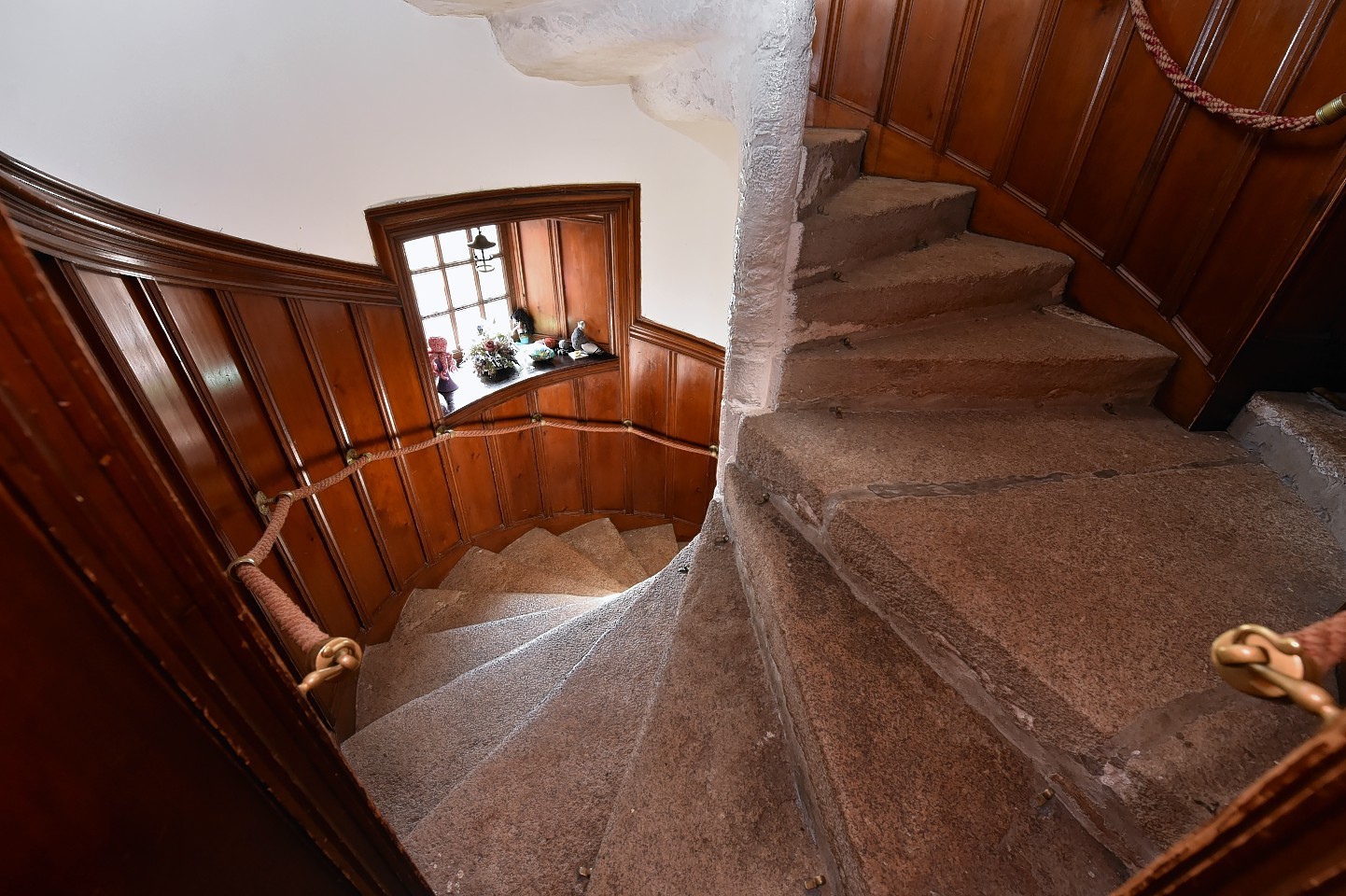 "We actually feel this is a very friendly castle though and that's probably because of the amount of love which has gone into it.
"There is a real passion and that is what makes Braemar different, it's our unique selling point.
"When we first took on the castle there was a lot of support but there were also the nay-sayers and you can't blame people for that.
"This project has been a catalyst for even more good in the village because other things have sprung from it.
"St Margaret's Episcopal was nearly pulled down before it was saved by volunteers and I honestly don't think that would have happened 10 years ago.
"There are only 500 people who live in the village, with 50 volunteers that's 10% of the population involved.
"That figure is really quite amazing and it has come from the belief that we can achieve something brilliant.
"We now have audio guides in German and French and they've been a huge success, our English audio tour was recorded by a local volunteer so we still have a local voice.
"There are accountants, shop keepers, a prison officer, GPs, even a sea captain, who all give up their time for the sheer love of Braemar.
"A real triumph for us was when we were able to employ one person full time as the castle manager in 2014 and that changed everything.
"We feel we offer a very personal experience, we don't like to cordon areas off or have a production line of people coming through.
"We hope in another 50 years the castle will still be flourishing, we won't be here to see it of course but we'll be able to look down and know that all the hard work paid off."
The group estimates it will need more than £1million to make further renovations to the exterior of the building and improve the visitor experience.
To find out more, visit