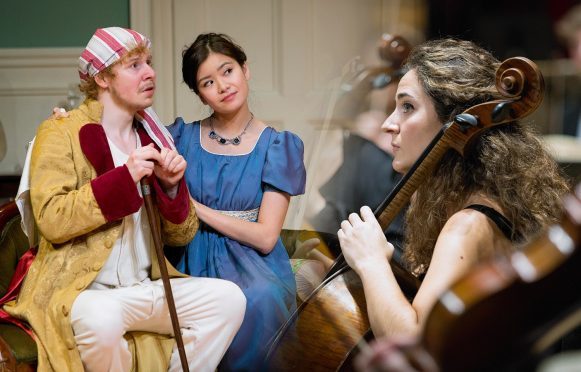 One of the world's top performing arts schools has announced it will open a base at Fraserburgh Academy as the search for a coordinator is launched.
Earlier this year, Aberdeenshire Council struck a deal with the Royal Conservatoire of Scotland to create a branch in the north-east port, one of the country's most deprived areas.
The project is aimed at ensuring young people from all backgrounds have the opportunity to train in music, drama and production.
Arrival of Royal Conservatoire could safeguard future of historic north-east building
Now, the RCS has announced it will be based in the town's high school and has launched a search for a new north-east coordinator to work in Fraserburgh.
The fixed-term post, which will run until July 31 next year, will oversee the Junior Conservatoire programme in Fraserburgh as well as community outreach work.
The coordinator will be tasked with developing music, dance, drama, production and "timetabled events" across the whole of Aberdeenshire. RCS chiefs hope to be interviewing candidates in August.
It is understood the Junior Conservatoire programme will begin early next year.
A spokeswoman for the RCS said: "This is a groundbreaking initiative and the Royal Conservatoire of Scotland is committed to widening access to the arts and all that this has to offer across the country.
"We are very much looking forward to working with Aberdeenshire Council and Fraserburgh Academy to nurture the artistic potential of young people in the north-east of Scotland, for Scotland and beyond."
Youngsters aspiring to train to an elite level in the arts currently have to travel to Glasgow to study at the academy, which has nurtured a myriad of Scottish greats including David Tennant, Robert Carlyle and James McAvoy.
Alison Brie – star of the hit Netflix series Glow – is also a former RCS student.
But now, young people will be able to receive the same standard of education in Fraserburgh.
The Royal Conservatoire of Scotland is ranked third in the world of performing arts institutes, behind the Juilliard in New York and the Royal Academy of Music in London.