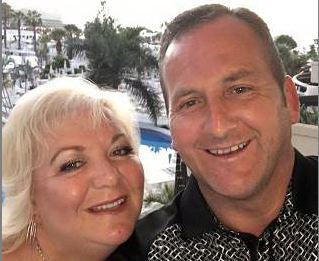 The daughter of an Aberdeen man has hit out at ambulance chiefs – claiming they tried to ring 999 three times before being eventually connected to a centre in Northern Ireland while their father died on the floor of a doctor's surgery.
The Scottish Ambulance Service has expressed its "sincere condolences" after Alan Williams collapsed while heading to the Kincorth Medical Practice on February 24.
When he had first arrived at the surgery, staff quickly realised he was having a heart attack.
A member of staff dialled 999, but following three failed attempts and, at one point, being routed through to Northern Ireland, there was still no operator.
His daughter, Ashley, claimed that, in total, it took 11 minutes from the time of the initial call until an ambulance was sent.
A paramedic response unit arrived nearly five minutes later and an ambulance came after 10 minutes.
Mr Williams, 54, was then pronounced dead in Accident and Emergency at Aberdeen Royal Infirmary.
The Scottish Ambulance Service (SAS) said, in a letter to Miss Williams, they aimed to respond to patients with "immediately life-threatening symptoms within eight minutes".
It added that when 999 operators were unable to connect to the Scottish call handlers, Northern Ireland was a "nominated buddy" ambulance service, adding that 92% of calls this year were answered within 10 seconds – against a national average of 90%.
However, Miss Williams argued changes needed to be made to the way calls were handled.
The 32-year-old said: "We will never know if it would have made a difference.
"But we do want something to change for when it happens to the next person.
"It is clearly not working and we need to have call centres in our own area."
SAS chief executive Pauline Howie wrote: "Please accept my sincere apologies for the delays that were experienced on that day."
North-east MSP Lewis Macdonald said: "It is very surprising that, at that time, the shift should be overwhelmed and they could not pick up all the calls on time. That is something I want to address."
A Scottish Ambulance Service spokesman added: "We would like to offer our sincere condolences to the patient's family.
"The call was given our highest priority and a paramedic response unit arrived on the scene within five minutes. This was backed up by a conveying resource five minutes later.
"We are reviewing our contingency arrangements for periods of high call demand with BT to ensure all 999 calls are answered in line with agreed processes."