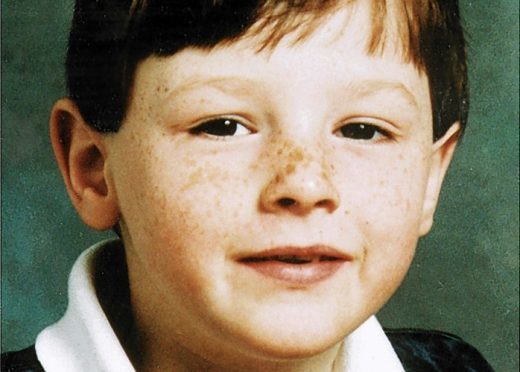 Twenty years ago, Aberdeen schoolboy Scott Simpson went missing, sparking one of the biggest manhunts the city had ever seen.
The nine-year-old was playing in a park near his Powis Circle home when he was lured to his death by paedophile Steven Leisk.
Parents Patsy and Denny contacted police soon after Scott failed to come home on Thursday, July 17, 1997.
The ensuing search involved as much as a third of the then Grampian Police force's manpower, as well as coastguards, mountain rescue and scores of family and friends.
It was five days before his body was found hidden in thick bushes in an unnamed lane in Old Aberdeen – an area which had already been covered by the police search.
Scott's eldest sister Sarah Magee, who was 17 when he disappeared, said: "It's hard to believe it happened 20 years ago – it still feels like yesterday.
"The day Scott went missing I was working in the local shop and then I went round to my mum's.
"I'd just got back to my flat when my mum phoned to say she couldn't find Scott. I went back over and everybody was out looking for him."
In the end, it was Scott's killer who led them to his body.
Leisk, who had a string of convictions for sex offences dating back to 1984 and had been jailed three times, had been living in a flat overlooking the park where Scott was last seen alive.
Despite being under the supervision of the social work department, Leisk only became prime suspect when one of his relatives phoned police voicing fears he may be involved in Scott's disappearance.
Soon after being taken into police custody, former soldier Leisk, who served as a medical orderly in the Falklands, broke down and led officers to Scott's body.
He later admitted abduction and murder and was jailed for 25 years in November 1997.
Sarah, 37, who now has three children of her own, said: "Scott would be alive today if they'd kept a track on Leisk.
"All paedophiles should all be tagged so they know where they are at all times."
Yesterday the family visited Scott's grave, where his mum, who died aged just 50 in November 2014, is also buried.
Sarah said: "My mum's gone now as well – it's hard.
"The clothes Scott was murdered in were buried with my mum. That was her wish."