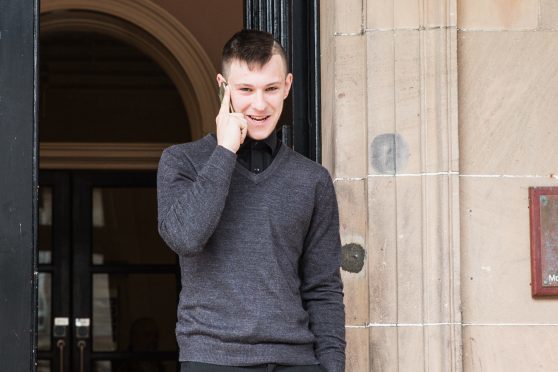 A man who killed two pet lizards in what judged branded a "chillingly evil" act will be hauled back to court after lying to the court about his job to get a softer sentence.
Jordan McIsaac, 18, and Daniel Innes, 20, trashed a home in Aberchirder during a party last year. During their rampage a beloved family gecko was stuffed into a blender and another died when it was dropped on the floor.
Owner Amanda Bibby wanted the men to be jailed however a sheriff gave them each three months to prove they could stay out of trouble.
They were also encouraged to volunteer with an animal welfare charity – a suggestion which was wildly rejected by organisations in the area.
But now McIsaac has been told to appear at court once more. It is understood the 18-year-old will return to Banff Sheriff Court on Tuesday morning for a bail review.
The two crooks were placed under curfew as part of their sentence, but the time constraints on McIsaac were relaxed because he told the court he needed to get up for his landscape gardening job.
The teenager has not worked for Portsoy-based Turfleys Scotland since 2016.
McIsaac, of Mid Street, Cornhill, later claimed he "forgot" to tell the sheriff he had lost the gardening job and was working casually for his granddad as a painter and decorator.
In the wake of the initial sentencing Ms Bibby said she felt "let down" and called for the pair to be jailed.
"This is how killers start, the manner in which the geckos were killed is beyond sick," the mother-of-two said.
"I feel like the sheriff has his head in the clouds. He said they were evil and then gave no punishment. He should have told the sheriff the truth. He didn't, so the circumstances have changed."
Animal charities in the north-east were quick to rubbish any suggestion Innes or McIsaac could volunteer with them.
Keith Marley, owner of the New Arc in Ellon – which cares for injured animals in Aberdeenshire – said: "I wouldn't let them near the place."