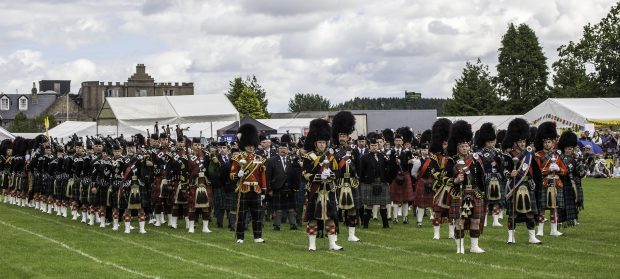 New light has been shed on the founding fathers of one of the north-east's biggest shows of Scottish culture in time for the event's 150th anniversary celebrations.
Organisers of Aboyne Highland Games have been working hard to find out more about the men responsible for bringing about the inaugural festival back in 1867.
In July of that year, twenty men met in the town's Huntly Arms Hotel to discuss the possibility of staging the town's first Highland games.
Within weeks, their vision had become a reality and the show of strength has been staged on Aboyne Green ever since.
The project was launched in collaboration with Aberdeen and North-East Scotland Family History Society to mark the games' big milestone next month.
A picture of each of the pioneering men who attended the meeting has now been created.
They included a doctor, an innkeeper, a leather merchant, a flesher (butcher), a carpenter, a blacksmith, a wood merchant, a shoemaker, a gamekeeper, a railway porter, two masons and at least five farmers.
However, the minutes of that historic meeting also mentioned a mysterious figure, named only as Lord Provost of Aboyne, who chaired the meeting.
Thanks to an article in the Aberdeen Journal of May 22, 1867, the civic leader's name has now been unveiled as William Mackintosh, who worked as an officer of the Inland Revenue in Aboyne at the time of the 1861 census.
Following the death of his first wife in 1862, he married Mary Symon in 1864 with whom he had six children.
Amongst the other founding committee members were local GP Dr Alexander Keith, world-renowned highland games competitor Donald Dinnie and his younger brother Lubin.
The proprietor of the town's Huntly Arms Inn, Charles Cook, local farmers James Esson of Dess, William Grant of Mill of Coull and David Cooper from Glen Tanar, and blacksmith Alexander Gray were also among the group who helped to establish the games.
Games chairman, Alistair Grant, said: "The Lord Provost of Aboyne has intrigued us for many years and it is great to finally learn a little more about this mysterious figure, and also the other gents who helped establish the games."
As many as 10,000 spectators are expected to attend the games on Saturday, August 5.