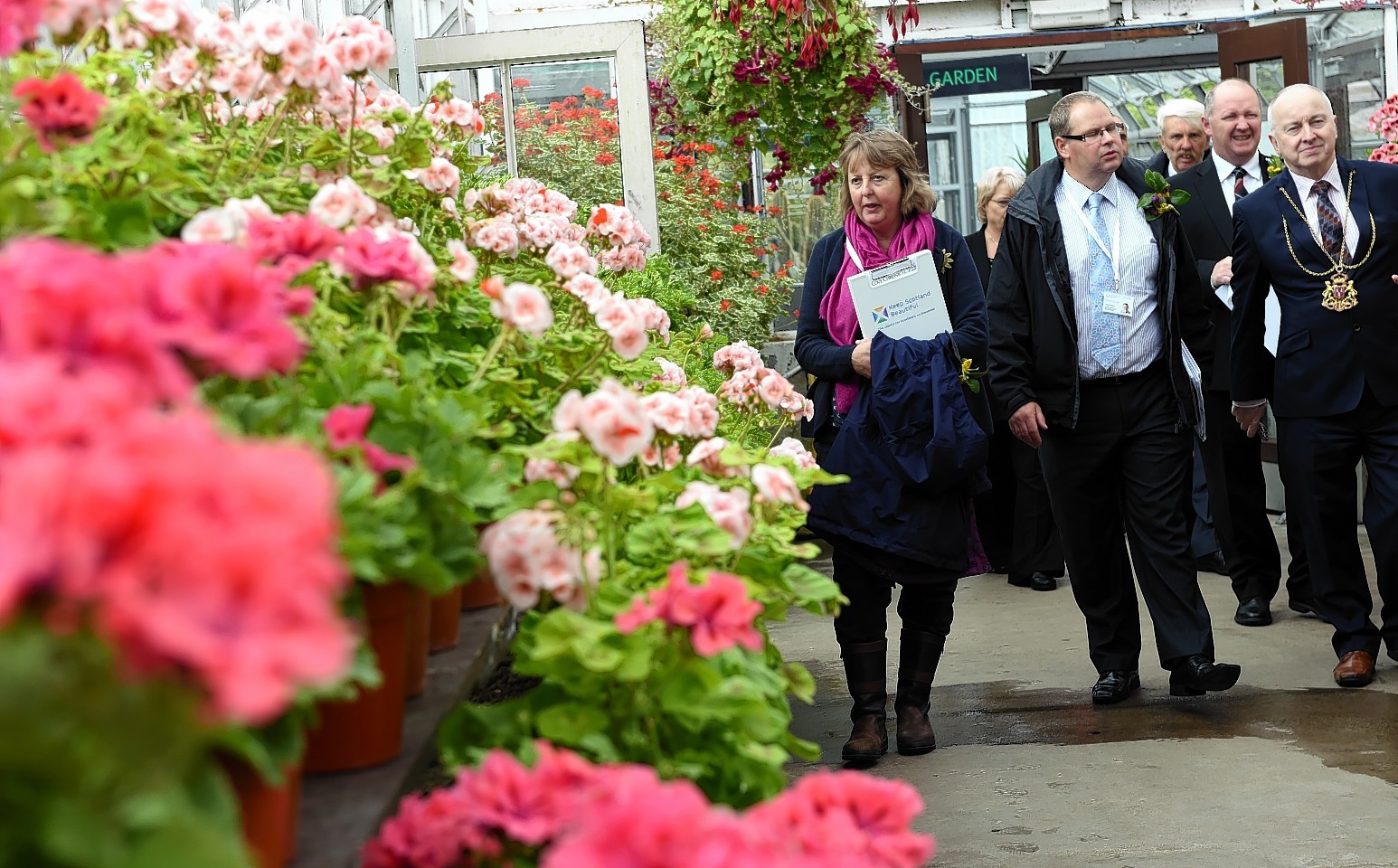 Beautiful Scotland judges are due to visit Aberdeen next Monday to inspect the horticultural delights on display.
Aberdeen Inspired has entered the Business Improvement District category in this year's Beautiful Scotland awards, which celebrate more than 50 years of community environmental improvement.
Administered by Keep Scotland Beautiful, a member of the RHS Bloom Federation, Beautiful Scotland recognises the efforts of local authorities and communities which work to improve their local cities, towns and villages.
The entrants have planted a large number of bulbs, organised local environmental awareness campaigns and encouraged mass volunteer participation to improve the places they live and work in.
Aberdeen Inspired will be showing off their efforts in wildflower planting, improving the BID gateways as well as local and international street art.
Winning communities will be presented with awards at a ceremony in Fife in September.
Adrian Watson, chief executive of Aberdeen Inspired, said: "We're very proud to work with our partners to enter Beautiful Scotland this year to showcase a number of projects which have brought a splash of colour to the BID area and help increase biodiversity in the area.
"A lot of work has been done by Aberdeen City Council and a number of other groups to keep the city centre clean and create some wonderful plant and floral displays which I'm sure the judges will be impressed with."