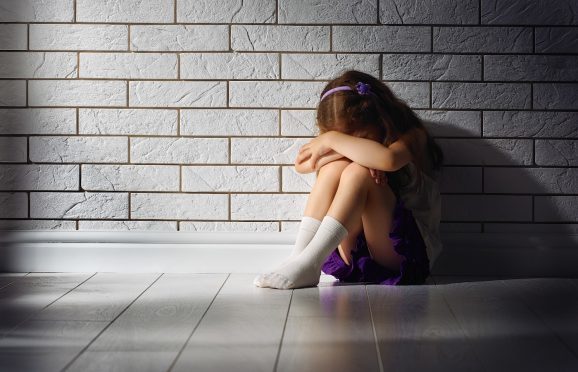 A leading children's charity has warned of a worrying increase in reports of children being left home alone in Aberdeen.
The NSPCC, the organisation who run the children's advice service Childline, say the number of referrals to police and social services have risen four-fold on the previous year.
In addition, the charity contacted authorities in Aberdeenshire seven times in the last 12 months.
Worried callers have reported children being left alone overnight and young children left to feed themselves and use dangerous kitchen equipment.
One person who phoned the NSPCC Helpline said: "They're leaving the kids alone at all hours of the day, from early in the morning until late at night.
"They have to fend for themselves and make their own meals and use the cooker and other dangerous kitchen equipment.
"When I go round to check on them they pretend that their mum is in the house, but I don't believe she is. I never see her."
The charity's own figures show that 13 referrals were made to specialist organisations in Aberdeen over the last 12 months, compared to four the year previous.
Although the law does not give a minimum age at which children can be left on their own, parents and carers can be prosecuted for neglect if children are put at risk of suffering or injury.
The NSPCC recommends that babies, toddlers and very young children should never be left alone, while those under 12 should not be left for a long period of time.
It also suggests that children under the age of 16 should not be left overnight.
Acting Head of NSPCC Scotland, Joanna Barrett, said: "Deciding if a child is ready to be left on their own can be a very difficult decision and the summer holidays can be a difficult time for parents and carers as they face increasing childcare pressures.
"Although there is no minimum age, no child should be left on their own if there is any risk they will come to harm.
"Children mature at their own rate so it's really important parents think carefully about what is right for their child.
"Children shouldn't be left on their own if they are not happy with the situation or if they don't know what to do in an emergency."
North-east MSP Lewis Macdonald said: "These figures show how important it is that children are always safe and that nothing in this respect can be taken for granted.
"It also demonstrates an increased level of awareness of these issues in Aberdeen, and demonstrates the important role played by NSPCC and other such charities and agencies."