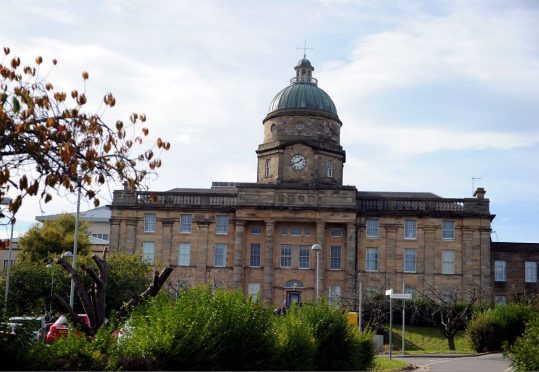 A lack of affordable housing in Moray and the north-east is leaving NHS Grampian struggling to fill crucial hospital roles.
The trust has described the "buoyant" housing market as challenging as it seeks to recruit new workers.
It comes after it was revealed three teachers backed out of jobs in the area because they couldn't find accommodation at a suitable price. One, who had been appointed as a principal teacher, discovered the only appropriate housing she could find would have cost £800 a month.
The council waiting list for the area is at around 3,500.
An NHS Grampian spokeswoman said: "The relatively buoyant housing market in the region is a challenge for us. However, we are starting to see some improvement in the availability of suitable accommodation – both rented and owned – for our staff.​"
Calls were made for urgent action to prevent professionals being priced out of a move to the area. Council leader George Alexander said: "It makes you wonder if we should return to the situation where we make council houses available to professionals like police and teachers. We have to look at something to overcome this problem."
Rod Christie, a partner with property consultancy Galbraith, based in Elgin, insists values haven't been fluctuating. He said: "Over the past 12 months, we have not experienced a significant increase in value, however nor have we seen values decrease either.
"For properties valued up to £400,000 the market has been fairly buoyant, however the market is less strong for higher valued residential properties, say more than £500,000.
"In general, properties in Moray continue to generate keen interest with buyers likely to come from elsewhere in Scotland, south of the border and occasionally from overseas.  People looking to relocate to Moray are often doing so for family or work reasons and many are attracted by the favourable climate, high standard of living, comparably affordably house prices and the excellent leisure and outdoor pursuits available in the area."
He added: "Properties which are accurately priced and which, importantly, are well marketed continue to sell well, especially in the main towns and villages – Elgin, Forres and Lossiemouth. Rural properties within commuting distance of Elgin and Forres are also in strong demand, especially if they can offer a pony paddock or land."