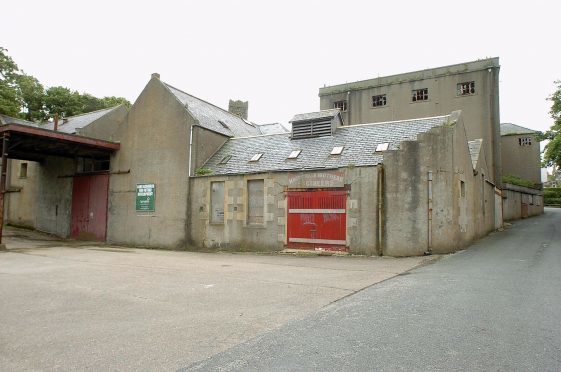 A scheme to create 12 apartments in a north-east village has raised renewed fears over flooding and vandalism.
Elgin-based developers Springfield Properties lodged plans earlier this year to convert Portsoy's former meal mill – which was branded an "eyesore" by locals in 2009 – into affordable homes.
The property had previously stood at Burnside Place for more than 20 years before it was finally demolished.
It is expected the scheme will be approved in the coming weeks, but residents have raised fresh concerns about the potential of flooding at the site following heavy storms in June.
In a letter submitted to Aberdeenshire Council planners, one local has claimed the scheme will put added pressure on the watercourse, which burst it banks just two months ago.
Fears have also been raised about the potential for vandalism.
In her letter, Evelyn Shacklock said the waste collection proposals for the scheme, to have bins close to the main road, "could encourage vandalism, which would have a detrimental effect on the flats' occupants and nearby residents".
Yesterday, a spokesman for Springfield dismissed the concerns and said its scheme would complement the area.
He said: "Our plans for 12 affordable apartments in Old Mill, Portsoy have been recommended for approval by planners.
"We are proposing to transform an abandoned pocket of land with cottage apartments, designed to compliment the architecture in the village.
"A decision is likely to be made in the coming weeks."
In a design statement alongside the planning application, the firm had said the site would be of a "high-quality design" which would be sensitive to the village's conservation efforts.
It is the second time the developers have attempted to convert the land.
At the last time of asking, the plan was welcomed by local people, many of whom were concerned at the safety of the mill.
The local community council claimed the building was "an embarrassment", particularly during Portsoy's summer boat festival.
Meanwhile, other local residents labelled it an "eyesore", aired fears of vermin and highlighted other potential hazards lurking within the site.