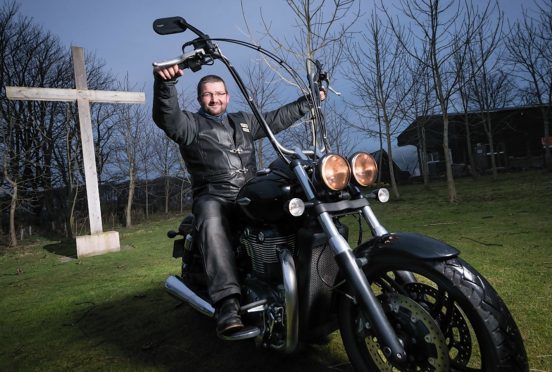 An addiction recovery charity is hosting a summer party later this month as efforts to purchase a centre for women and their families reaches its conclusion.
Teen Challenge has been raising cash for its Buy Benaiah campaign since last year and is today just £45,000 away from being able to create a permanent residency near Mintlaw for women.
Its open day next Saturday, which will take place at its men's recovery centre near Fyvie, will be an opportunity for locals to find out more about how the charity is helping addicts.
Gordon Cruden, the centre's manager, has raised thousands for the Benaiah campaign by carrying out challenges including biking across the US and Europe.
He said: "Our annual open day is always a great event, where we thank our supporters for their assistance in helping us to offer freedom from addiction to hurting men and women.
"The aim of the afternoon is always the same – to have a fantastic afternoon, celebrating lives being transformed, with fantastic food and loads of activities for all the family.
"Everyone is invited and we'd encourage any people who would like to know more about our work, to come along and get a taste of what exactly we do."
The recovery course at Teen Challenge is balanced between classroom studies, personal advice sessions, leisure time and practical work duties, which equip students with a range of skills.
These include cooking, gardening, domestic DIY, administration, horse livery and business entrepreneurship.
After completing the programme, graduates continue to receive support from the charity in establishing homes, career and further education opportunities, social networking and finance management.
The Buy Benaiah campaign hopes to raise £535,000 to purchase a home out-right for the women involved in Teen Challenge. The open day, on August 26, will run from 2pm-5pm.