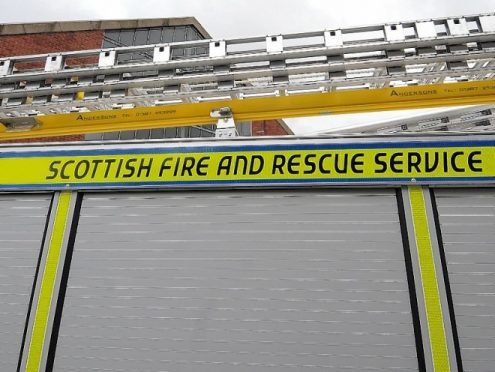 A fire that broke out in a derelict building on the outskirts of Oldmeldrum last night is being treated as suspicious.
Fire crews were called to derelict buildings at Coutens Farm at around 8pm to tackle a blaze that had been started by a tyre being set alight.
Two fire engines, one from Oldmeldrum and one from Inverurie, attended the incident and had the fire under control within 30 minutes.
Police were also called to the site following a request from the fire service,last night a police spokesman said: "We attended an incident near Colpy Road, Oldmeldrum, last night at around 8.30pm.
"The source of the fire was a tyre that had been set alight. Investigations are currently ongoing."
Coutens Farm lies on land adjacent to Meldrum Academy.