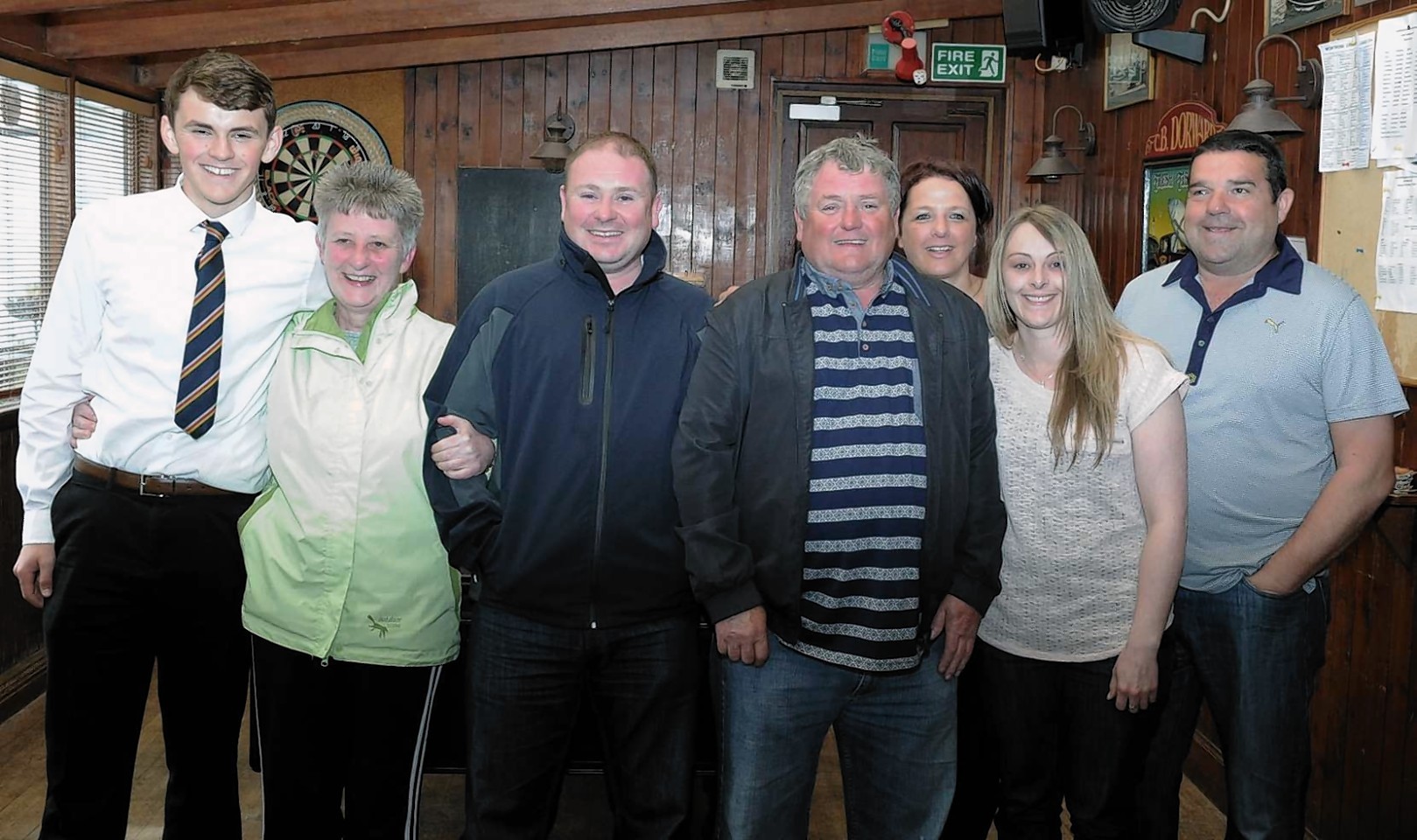 The mother of a missing Aberdeenshire fisherman said she did not believe it was him when he called to tell her he was alive.
Marion Irvine, 53, said she began to fear the worst after two days of searching found no trace of her son David, 35, or her father Jim Reid, 75.
Their boat Water Rail was reported overdue when it did not arrive back at Gourdon harbour at 9.30am on Tuesday as planned.
The pair had set off at 4am that morning and Mrs Irvine said she knew something was wrong as the men always return between 9.30am and 10am.
Last night she said: "I am just over the moon, totally ecstatic.
"When I got a call from David I thought that it was my son Brian because he just said 'Mum'.
"He said 'We are on our way back to Montrose,' so I asked him if he was walking and he said 'no'.
"I said are you driving then and he asked 'Mum, do you know who is talking?'
"I had to hit myself, I thought I was dreaming.
"I was beginning to think the worst."
Mrs Irvine said she had been inundated with phone calls from friends and relatives since the men were discovered safe and well.
She added that relatives spent yesterday morning running between the Harbour Bar, Gourdon, and Mr Reid and wife Ina's home to keep her updated with news of their return.
Mr Irvine's brother Brian, 33, said he "could not believe it" when police broke the news to the family yesterday morning.
He said: "My stomach was churning and everyone was running around trying to let everyone know.
"I stayed positive – we got updates from the Coastguard and from local boats during the search.
"I knew they could have been floating somewhere.
"I think my Granda will definitely go back out fishing."