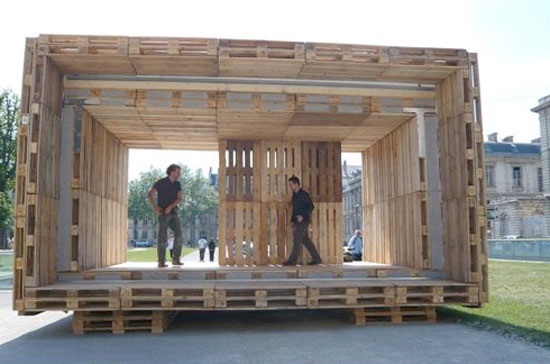 A community centre which could help people recovering from addiction problems and mental health issues has been approved by planning chiefs.
Huntly and District Development Trust (HDDT) wants to build the cabin for its Greenmyres Farm site, just off the A96 Aberdeen to Inverness road, near the top of the Glens of Foudland.
The "eco bothy" would be built from sustainable materials, consisting of pallets and other recycled items.
HDDT also hopes to enlist local substance misuse charities to help build the the facility.
The scheme went before the Marr area committee on Tuesday and will now move forward.
Donald Boyd, development manager, said: "This marks another milestone in our development of Greenmyres as a vehicle to create opportunities for our community.
"What we have been able to organise on-site to date has been limited by the fact we don't have a sheltered wind and watertight meeting space, with kitchen and toilet facilities.
"The eco bothy will solve that and give HDDT and other groups a safe space from which to deliver all kinds of training and recreational activities on the farm.
"We are particularly excited the structure will be built from recycled materials, such as pallets donated by local businesses. We are very grateful to them for their support.
"Construction of the eco bothy will itself offer valuable training opportunities and, subject to funding, it should be up and running by this time next year."
The centre will provide an indoor space for school and other community groups to use.
Local farm equipment repair firm Sellars Agriculture has already provided pallets to the group, which would otherwise have been burned.
The proposals for the innovating initiative would also include a composting toilet.
It is hoped the building could be completed by the start of September, 2018.
Meanwhile, the Greenmyres community wind turbine will be officially unveiled on Saturday.
A range of activities will be on offer during the launch event, including tours of the farm, stalls and music and dance performances.