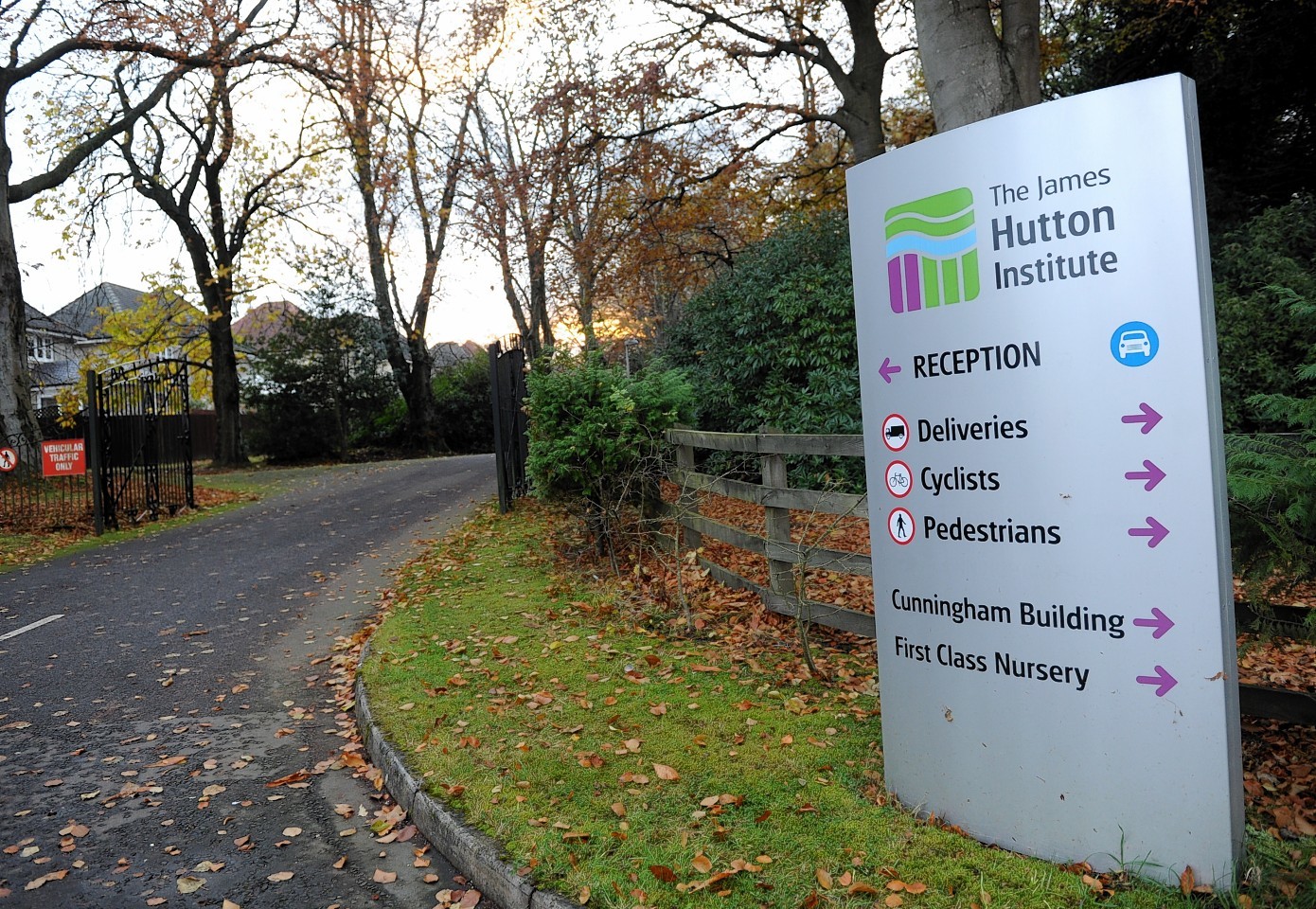 An environmental research group has applied for permission to chop down five trees on its grounds.
The James Hutton Institute has asked Aberdeen City Council to lift a preservation order on the beech, holly and sycamore trees at its base off Countesswells Road.
The organisation specialises in research into crops and the land, and employs more than 500 scientists between its two Scottish venues in Aberdeen and Dundee.
Site operations manager, Davie Sim, yesterday explained that cutting down the trees was a decision that had not been taken lightly.
The recommendation that the plants in question be removed within six months came after a five-yearly inspection by specialists – who said it would be unsafe to leave them standing.
Mr Sim said: "It was found that five of our trees are in a poor enough state that we need to remove them.
"There is one at the end of our driveway that could land on a staff car if its condition gets worse.
"We will plant five on the same ground to replace them, we take our trees very seriously."
The James Hutton Institute brought together the Macaulay Land Use Research Institute and Scottish Crop Research Institute in 2011.
It was named after a naturalist and experimental agriculturalist who rose to prominence in the 18th century.