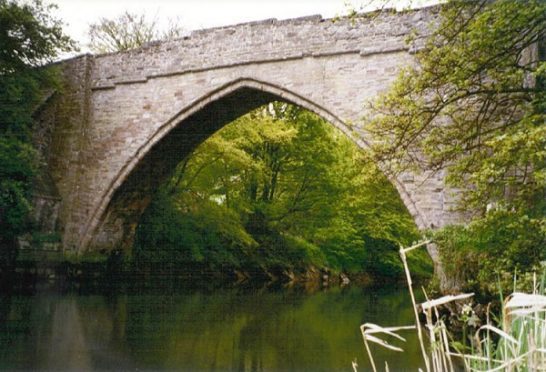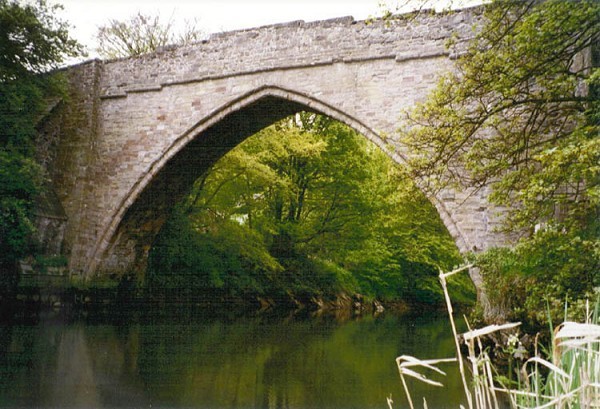 The council has pledged to fully restore the bollards on a historic River Don crossing within a week after provoking fury by removing them for the Great Aberdeen Run.
Aberdeen City Council received criticism when it took the "unnecessary" step of digging up the iron pillars to create extra room for runners crossing the Brig o' Balgownie during last weekend's half-marathon and 10k event.
One Bridge of Don resident was especially upset by their removal – as her late husband had spent years campaigning for the bollards to be installed.
As chairman of the Old Aberdeen Heritage Society, Morley Hutchison led a successful crusade aimed at protecting the 14th-century crossing from the harm caused by vehicles driving over it.
Mr Hutchison died seven years ago, and his widow was horrified at seeing his hard work undone.
Helen Hutchison said: "My husband fought so hard to get them put in, only for them to be arbitrarily dug up for this run.
"Anything that relates to my husband is close to my heart and I am absolutely furious about it."
Mr Hutchison was chairman of the Old Aberdeen community group for 15 years, and spent much of that time locked in negotiations with Historic Scotland about installing the barrier.
Mrs Hutchison added: "Before that, there were lorries and buses thundering over the bridge and it was falling into the river."
The pensioner also questioned the need for the bollards to be removed, arguing that the drastic action was not required to ensure runners could cross the A-listed bridge on Sunday.
An Aberdeen City Council spokeswoman yesterday confirmed that the bollards had already been put back in place along one side of the crossing, and said she expected the other set to be reinstated soon.
She added: "The bollards on the Don Street side of the Brig O' Balgownie have already been reinstated.
"The bollards on the Cottown of Balgownie side will be reinstated following planned works to paint the street lighting columns in the area.
"Weather permitting, that will be within a week."
Construction of the bridge was completed in 1320, at the time of the Scottish War of Independence.
Local legend suggests the structure was completed by Robert the Bruce.