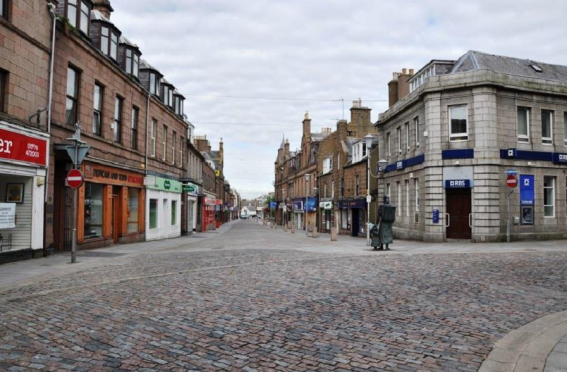 Volunteers behind a scheme which aims to draw people back into a north-east town centre have made a final plea for supporters.
The Peterhead BID project was unveiled in May and will conclude next month when business owners in the port vote on whether or not to support a levy to improve facilities across the town.
At yesterday's meeting, chairmen John Pascoe and John Cameron announced that – by working together – businesses could cut down on costs and draw new faces to the town.
Representatives from VisitScotland, VisitAberdeenshire and Police Scotland also attended to throw their weight behind the ambitious project.
Mr Cameron said: "Before we even start, the first step we can take is getting your money back.
"The only flaw in it that I could find is the folk that will vote no. This is something Peterhead is screaming for – we've nothing to lose."
If approved, businesses will pay a nominal fee of about £300 to sign up to the BID.
The money collected – which will even have to be paid by the owners of empty shop units in the port – will subsequently be spent on improvement projects across Peterhead and used to access further outside funding.
Working together as a single entity, it is hoped the businesses involved will be able to strike combined deals for amenities such as electricity.
Mr Pascoe said: "I don't believe there is an alternative.
"We have a chance to do something here."
Throughout the evening, local business owners who have already announced their intention to support the BID initiative, spoke positively about the chances of the project's success.
Robert Emslie, who runs a jewellers in the town, said: "It is absolutely vital that businesses take the lead here.
"I don't see a way forward for the town centre if we don't have the BID."
A declaration on how businesses voted is expected on September 29.