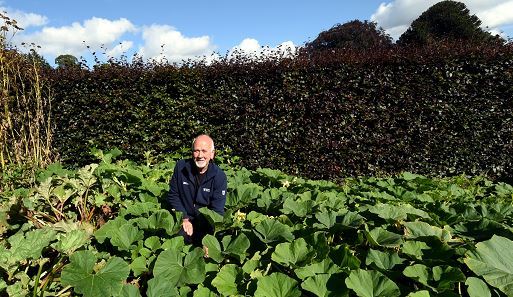 It sounds like something from a Simpsons Halloween special.
But it's the real-life tale of how an Aberdeenshire castle is fighting to save its annual vegetable carving competition after thieves plundered its pumpkin patch in an overnight raid.
Castle Fraser was planning to host the event again next month, following the huge success of last year's inaugural mash-up.
But the venue's head gardener Peter Randlo explained that, after trying to grow their own pumpkins, the castle's ambitions of progressing smoothly had been squashed.
He explained: "We had to buy them in last year, so we were looking forward to using home-grown ones this time round.
"I noticed that the largest ones were missing when I arrived to work last Friday morning.
"They had been coming on nicely and were showing some promise to be a good size by the end of October.
"It is really disappointing, but we can't really lock up the place – we are vulnerable to this sort of thing."
Since appealing for help from the public and local businesses on social media, Mr Randlo confirmed he had been inundated with offers of pumpkins from several different outlets and he said he was confident the event planned in October can still go ahead.
He added: "The response has been amazing so far, we have been offered 100 pumpkins from Sainsburys, Asda and RGU.
"We still need more though, because we are expecting hundreds of children to turn up again for the carving competiton, so we need around 500.
"We have been overwhelmed by the love and kindness shown and we can't wait to run this event his year."
The Castle Fraser pumpkin patch competition is taking place on Saturday, October 29 between 10am and 1pm.