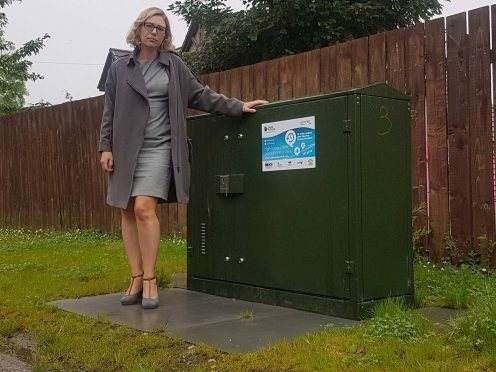 Frustrated residents of a tiny village have complained about a rural broadband "farce" which means some homes get internet 25 times faster than the rest.
Woodhead of Fyvie's 50 inhabitants looked on expectantly last year when a new cabinet was installed which promised high-speed surfing.
But after waiting a year for it to go live, most of the villagers found they had been left in the slow lane with speeds of only around 2MB – including some who live within spitting distance of the box.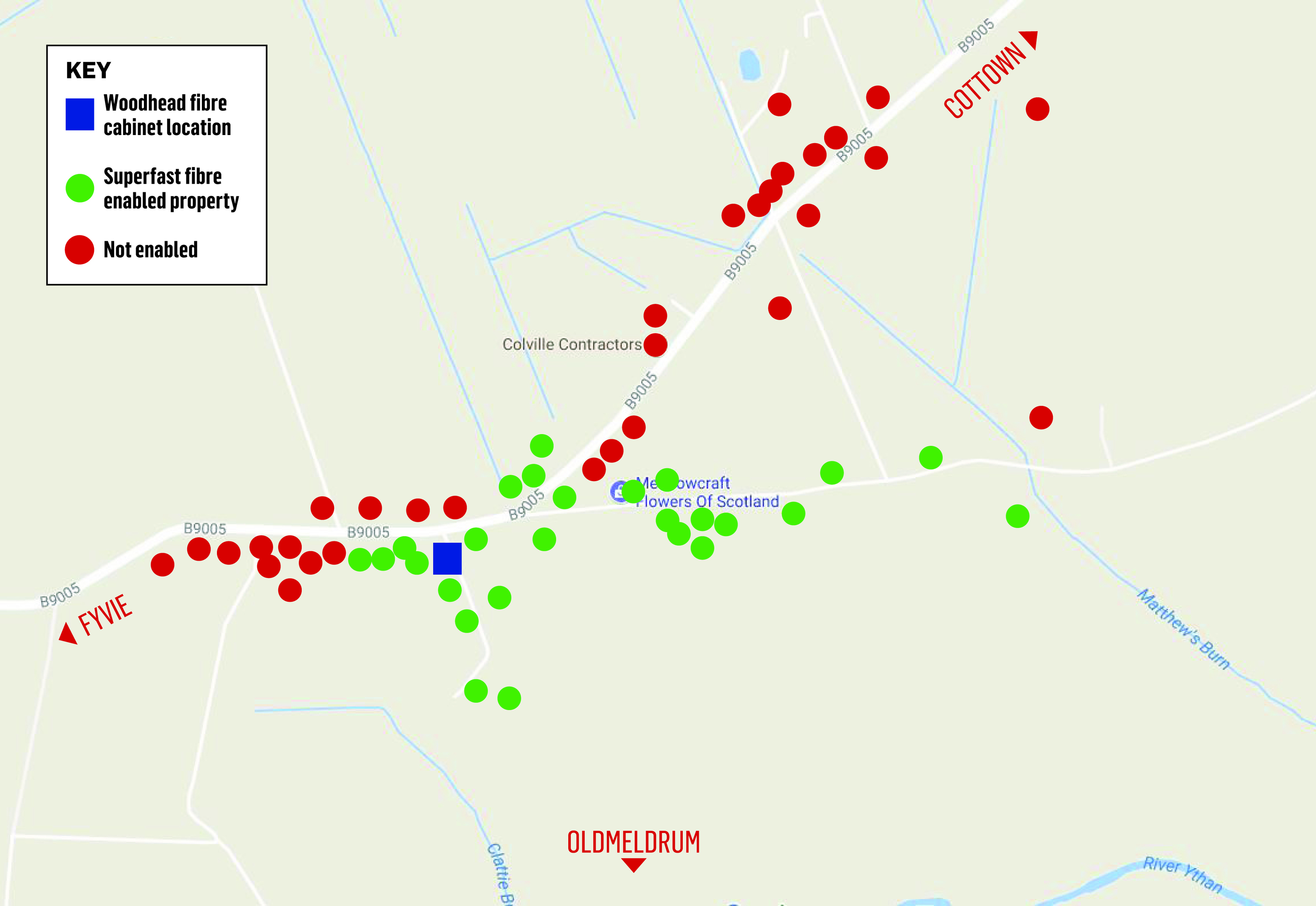 Resident Brian Cleaver calculated that only one third of the village are benefiting from the new cabinet and receiving speeds of around 50MB.
He said: "It is completely illogical as to who gets it and who doesn't. There are people two doors down from me get 50MB whilst someone who lives across the road from the cabinet is lucky if they get 2MB.
"It's not as if I want to get 500MB or anything – I'd just like to get a bit of catch-up TV now and again or perhaps watch a movie."
Fed-up locals contacted Aberdeenshire East MSP Gillian Martin to advise that while the connection was live, they are now living with a "lottery" as to who receives it.
The MSP has written to Digital Scotland calling for further action.
Ms Martin said: "Improving digital connectivity, particularly in rural areas, is a must.
"Now despite being in touching distance some residents have been left simply unable to connect to fibre broadband while their neighbours nearby can do so.
"The residents I have heard from are justifiably extremely frustrated and be given a less than specific timeline of next year is unacceptable in my view."
Fyvie, Rothie and Monquhitter community council member Peter Thomson last night said: "It is totally illogical as to who gets the new speed and who doesn't. It is a complete farce.
"To have had the cabinet sitting waiting to be connected up for more than year and then for it not to work for everyone is very disappointing.
"I'm lucky enough to be getting 50MB, but my neighbour does not."
A Digital Scotland Superfast Broadband spokeswoman said: "Around 30 premises in Woodhead of Fyvie, which are served via Fyvie exchange, now have access to fibre broadband. We're checking what plans are being considered for the remainder, where the engineering work required is more challenging.
"The Digital Scotland Superfast Broadband programme aims to provide fibre broadband infrastructure to parts of Scotland not included in commercial providers' investment plans. Due to existing network topography and the economics of deployment, it's likely that not all premises within an area will be able to access fibre-based broadband at the same point in the roll-out
"The programme has a responsibility to make sure the funds available are used to reach the most premises possible and the engineering roll-out is planned accordingly.
"Local people can check the website – www.scotlandsuperfast.com – to find out the latest information available for their area and register their postcode for updates."
"Digital Scotland funding partners include the Scottish Government, Highlands and Islands Enterprise, BT, the UK Government through Broadband Delivery UK (BDUK), local authorities and the European Regional Development Fund.
"The total project value of £428m includes around £18m which is being reinvested back in to the programme as a result of stronger than expected early take-up. This will see the programme continue into 2018.
So far the Digital Scotland roll-out has reached more than 780,000 premises across Scotland.
"According to the independent Think Broadband website, 75 per cent of premises in Aberdeenshire can now access superfast speeds of 30Mbps and above, and work is ongoing.
"The Scottish Government are committed that all premises in Scotland will have superfast broadband by 2021."