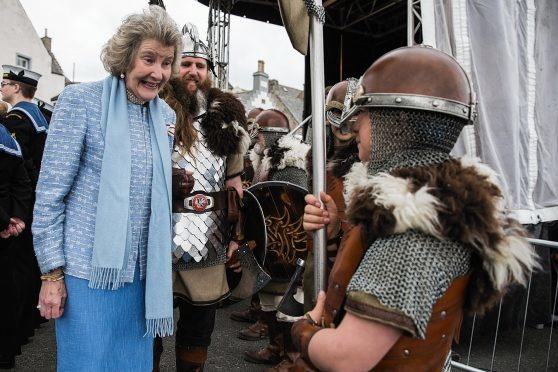 An event, which pays homage to the fishing industry's earliest days, has announced it will return for a 25th time next year.
Tens of thousands of people regularly make the pilgrimage to Portsoy to celebrate the tiny village's traditional boat festival which, last year, was under threat from a freak flood.
At least 10,000 people still made the trip, however, alongside vikings from Shetland's Jarl squad.
And this week, the event's organisers revealed plans are already being put in place to have the festival return next June.
A spokeswoman said there would be "so much to see, do and explore".
Since the filming of the remake of Whisky Galore in the area two years ago, there has been a renewed interest in bringing people to the north-east.
Figures have subsequently indicated that at least 10% of the people who attended the boat festival came from overseas.
Lord Lieutenant of Banffshire, Clare Russell, has hailed the impact of the Scottish Traditional Boat Festival (STBF).
She added that its continued success was a "remarkable achievement".
Mrs Russell added: "To my mind, that reflects two important points about the festival. Firstly, that it has reached a size and importance which required major organisations to step in and secure an event which is now so important to the region's economy.
"And secondly, that Portsoy is truly a remarkable community."
Just weeks before last summer's festival, the region had experienced record rainfall.
It damaged roads in the area and threatened to affect the event itself.
Roger Goodyear, STBF chairman, said disaster was only averted by the actions of locals who helped clear debris.
The 25th annual boat festival is slated to take place on June 30 and July 1, 2018.