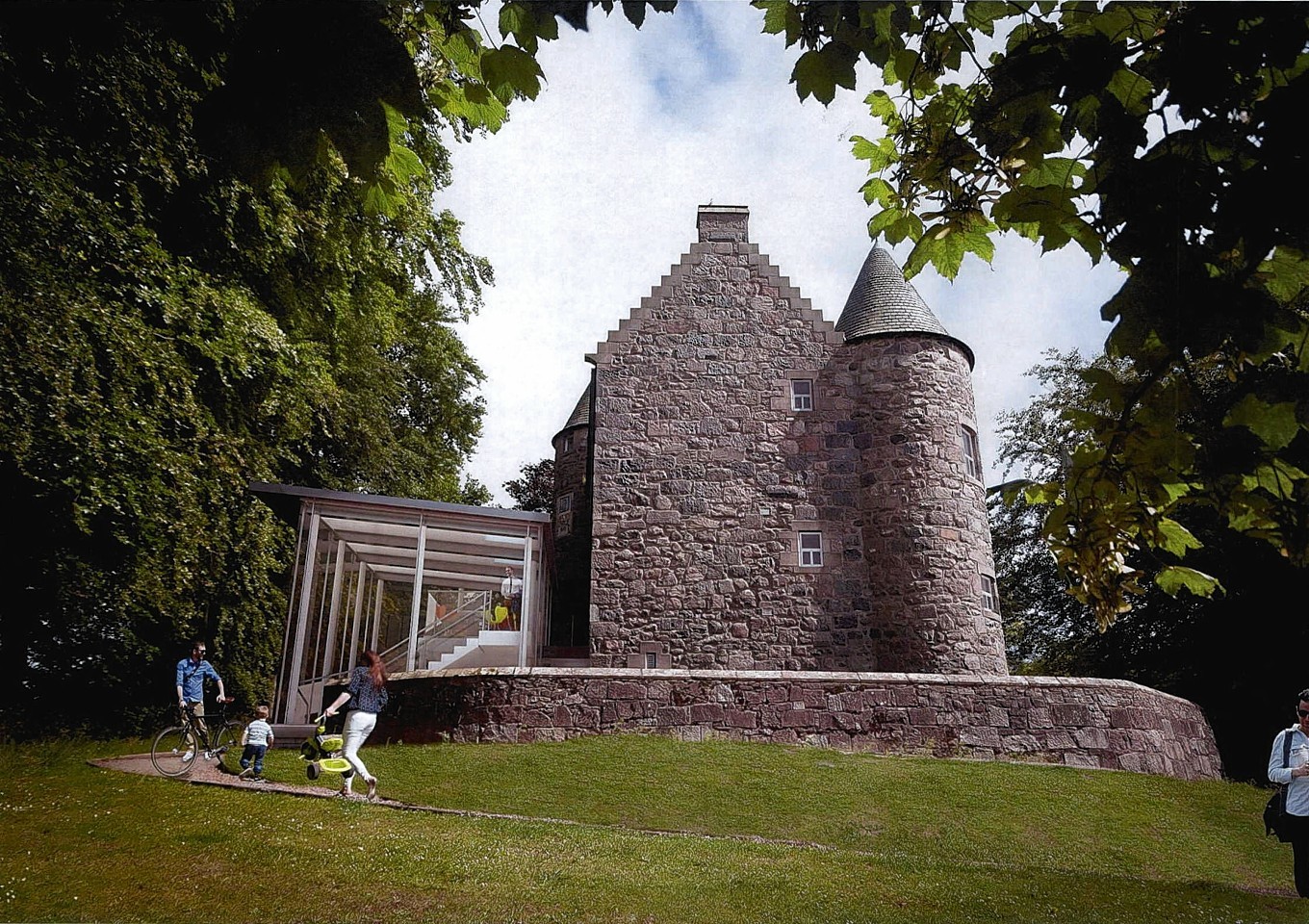 A mothballed Aberdeen landmark could be put up for sale because residents have struggled to raise the cash to revive it.
The Tillydrone Community Development Trust wants to breathe new life into the 17th century Wallace Tower as a cafe and office space, with a specially designed play park for children with sensory problems.
The council-owned venue was taken off the market four years ago to allow them the chance to work towards that.
But a report going before the council's finance committee on Wednesday casts doubt on whether the group's dream could ever be achieved.
The papers say the estimated cost of the project has jumped from £500,000 to £600,000.
On the understanding that the volunteers will be unable to raise that sum, officers have urged councillors to vote in favour of re-advertising the structure.
The report states: "Their current cost estimate of the redevelopment scheme is circa £600,000.
"Even if the trust is successful in securing grant awards from every external funder who they've approached, there would still be a shortfall of circa £250,000 in their capital funding.
"If the case got to that point, they would request that the city council consider a capital contribution of £250,000 to the project, to make the scheme happen.
"Although the trust has made considerable efforts, it is not much nearer to having the building brought back into use."
However, officers say the door will remain open for the Tillydrone group to realise their ambitions for the venue.
The report notes that, in the four years since Wallace Tower was removed from the market, it has received "no offers of interest, or even the most tentative inquiry" from private investors.
The papers state: "It might be many months before we attract potential purchasers.
"If, during that period, the trust comes forward with more definite, funded, proposals then we are happy to report those to a future meeting."
Trust chairman Ross Grant still hopes the group's"detailed masterplan" for the tower could come to fruition.
Mr Grant, who is also councillor for Tillydrone, Seaton and Old Aberdeen, added: "The council has been very patient and happy to give us all the support we need to bring this development forward."