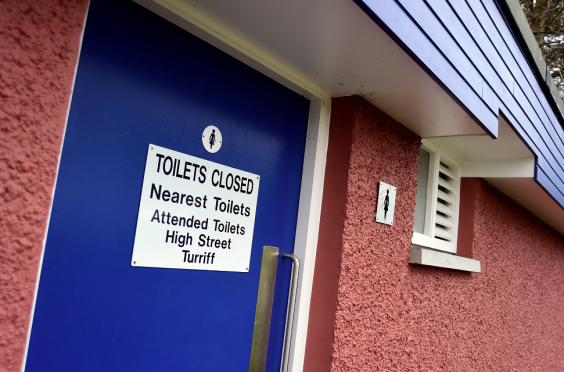 Aberdeenshire Council and a local community group have a launched a consultation on the future of a north-east public park.
The local authority is working with the Haughs Redevelopment Partnership to gauge public opinion on how the green space in Turriff can be best used and improved.
An online survey has been opened up to residents and gives an insight into the possible options for the future.
A spokesman for the partnership said: "What would you like to see happen in the Haughs and Den? Would you like to see more events, better sports facilities, a cafe or better play park?
"Whatever you use or want to use the Haughs for, do the survey and help us to understand what the community of Turriff and surrounding area want to see in this underused and amazing asset we have."
The online questionnaire invites residents to rank nine options in order of preference for investment.
These include an improved play park, better lighting and footpaths, an overhaul to the boating pond or new community buildings.
The partnership spokesman added: "Public engagement is exactly what is needed for the success of any idea or event to become a reality."
Other ideas pitched by members of the public who have already completed the survey include a new skate park or a play park which has better access for children with additional needs.
One response said: "It definitely needs a coffee shop, public toilets and activities for all age groups. Turriff needs an uplift to encourage more visitors instead of people passing through."
Earlier this month a resident's campaign to keep the public toilet block at the Haughs open throughout the year was successful. Aberdeenshire Council had proposed selling off the convenience to save cash, but local pressure persuaded the authority to scrap a town centre site instead.
The Haughs is the site of Turriff's biggest annual event – the Turriff Show, one of the largest agricultural events of its kind in Scotland.
The public consultation is available at: www.surveymonkey.co.uk/r/HaughsRedev