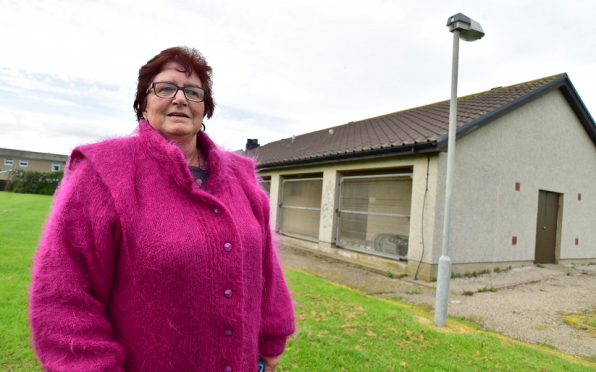 A public meeting has been organised to decide the future of a disused RAF sports pavilion and pitch after dozens of local residents backed a scheme to refurbish them.
Boddam community council is currently investigating how to make better use of the former RAF sports facilities in the Buchan village.
As it stands, the Boddam Recreation Trust looks after a neighbouring pitch and could take over management of the pavilion.
The community council has surveyed local residents to gauge public opinion, and gathered more than 150 names on a petition, which backs amalgamating the pitches and pavilion under the trust.
Now, the community group has organised a public meeting to put the plans to local people.
The meeting, which will take place next Tuesday at 7pm in Boddam Primary School, is open to anyone with an interest in the pitches or who would like to be involved in the future development of the pavilion.
A spokesman for the community council said: "Groups and residents are invited to discuss the future ownership and management of the pitches and pavilion at a meeting hosted by Boddam community council in Boddam Primary School.
"The community council is proposing to move towards amalgamating both pitches and the pavilion under the Boddam Recreation Trust."
The spokesman confirmed the trust will expand to include locals interested in using and managing the site.
He added: "We will work towards a sustainable business plan to ensure the long-term future of the recreation pitches and pavilion."
A feability study will be drawn up before any final decision is made.
Community council secretary Liz Moir said the group is eager to find people interested in "joining a steering committee".
The RAF base in Boddam opened in 1952 and ran for more than half a century. During that time, hundreds of people were employed at the base which included a medical centre, houses and sports facilities.