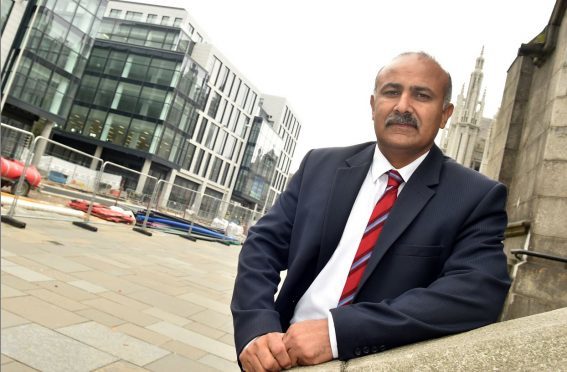 The Scottish Government has been accused of "failing Aberdeen" after it emerged hundreds of civil service jobs were heading to Dundee and Glasgow.
Council co-leader Jenny Laing wrote to First Minister Nicola Sturgeon last June urging her to base the new Scottish Benefits Agency in the Granite City.
But yesterday Ms Sturgeon announced the 1,500 new jobs would be split between Dundee and Glasgow.
The new agency will have sweeping powers when Holyrood takes control of £2.7billion worth of benefits.
The Scottish Parliament is to assume control of 11 benefits by 2021, including personal independence payments and carer's allowance.
But while the announcement was welcomed by Dundee and Glasgow councils, Aberdeen councillors pointed to the oil downturn in the region and how the new agency could have been potentially headquarted at Marischal Square.
Aberdeen Labour deputy group leader M. Tauqeer Malik said: "This just goes to show that Aberdeen really is the SNP's forgotten city. Councillor Laing wrote to the Scottish Government last year with the backing of the whole council asking for the agency to be located in Aberdeen.
"Only last week we had the first minister in Aberdeen speaking about the 60,000 job losses that have had such a devastating effect on Aberdeen.
"Maybe the reason Aberdeen did not get the new social security agency was that the business rates in the city imposed by Derek Mackay were too expensive compared to Dundee. The Scottish Government has failed Aberdeen again with this announcement."
Conservative co-leader Douglas Lumsden said: "This decision by the SNP Government is disappointing but not surprising. Again, we see Aberdeen being left out in favour of their heartlands of Dundee and Glasgow.
"Add this to the fact Aberdeen is the lowest funded council in Scotland, it's little wonder that the people of the North East turned their back on the SNP in the recent general election."
Announcing the news in Dundee yesterday, the first minister said: "Establishing headquarters in Dundee demonstrates our support for the city's ongoing regeneration.
"Having two sites will ensure that economic benefit is spread between the east and west of Scotland and across the cities' neighbouring areas.
"The agency will also have a local presence with additional staff working across the country that will ensure that economic benefit and jobs will also be spread across all parts of Scotland."
Aberdeen SNP group leader Stephen Flynn added: "As with all political groups on the council we backed the social security agency coming to Aberdeen so it is disappointing news."