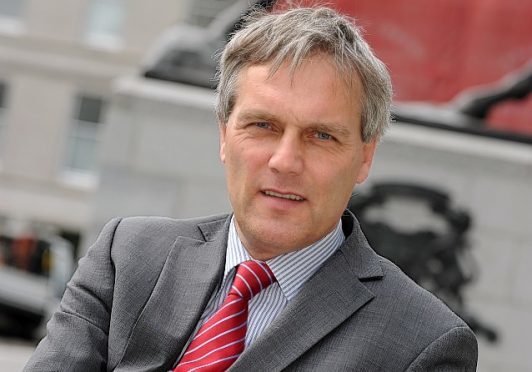 A former councillor at the centre of a row over public money being spent on repairs to a wall on his family's land has blamed a "dirty tricks campaign" ahead of the publication of a tell-all report.
Ex-finance convener Willie Young said he would be "more than happy" to speak to next week's audit committee when it debates the Wellington Brae scandal due to be published today.
In April, it emerged that more cycle pathway body Sustrans, which is 79%-funded by the taxpayer, agreed to provide the £200,000 budget for repairs to the Ferryhill street – close to Mr Young's home – without the project ever being scrutinised by a council committee.
An internal investigation was launched with the local authority admitting "serious failings" in the process.
The conclusions of that probe are expected to be published today.
Leaked internal emails show that council officers had approached Mr Young about beginning work.
Mr Young has always denied any wrongdoing and said that officers had wrongly identified and approached him as the landowner- when the land in fact belongs to his father.
However ownership has moved between various family members at different times.
The work has since been completed on the path, which forms a key part of the Dover to Shetland cycle route.
My Young, who narrowly lost his Bridge of Don seat at the May election after the situation was exposed by the SNP, said: "From my point of view I'm very much looking forward to seeing the report.
"As far as I'm concerned this was a dirty tricks campaign by the SNP designed to scupper my chances at the local elections.
"If the committee want me to come forward and give evidence then I'm more than happy to do that."
He said the convener of the committee, the leader of the SNP opposition Stephen Flynn, had the power to call any senior member of staff to give evidence.
"But in his three years never has. So I think it is unlikely he will call me."
Mr Flynn said that Mr Young could request a deputation if he wished.