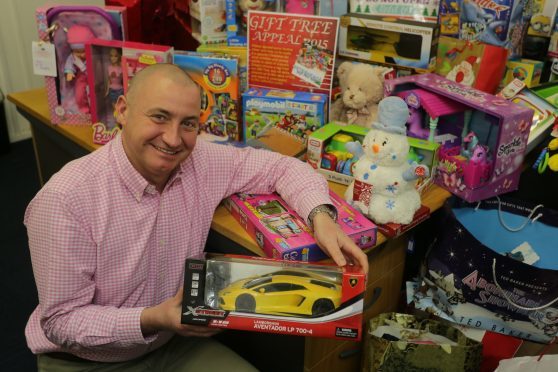 A new manager is at the helm of a north-east community organisation.
The Fraserburgh Development Trust (FDT) has appointed Ken Duncan to manage its various projects and new initiatives in the town and surrounding area over the coming months.
And last night the former newspaper editor, who has previously worked in a similar role with Peterhead Projects, said he was excited to be joining the community-owned trust.
FDT has about 250 members and since 2008 has developed projects within the AB43 area code from its base on the town's High Street.
Among them, it is a lead partner in the pioneering Here For You Centre which offers professional advice to some of the towns most in need and monthly Super Saturday markets.
It has also developed a community garden which is run by local volunteers.
Commenting on his new role, Mr Duncan said: "I am delighted to be working with Fraserburgh Development Trust and I am looking forward to developing new and existing initiatives.
"There is a tremendous sense of community spirit in the Broch and the ongoing support demonstrated by the public for the likes of Super Saturdays and the trust's Secret Garden project is very heartening."
Trust chairman Ian Watson added: "We are delighted to welcome Ken to Fraserburgh Development Trust and we will look to him to build on the excellent work undertaken by our former manager Mark Jackson who has gone on to pastures new after several years in the post.
"This is an exciting time for the trust as it not only looks to continue with its existing projects but works towards bringing new, innovative initiatives to Fraserburgh and the AB43 community as a whole."